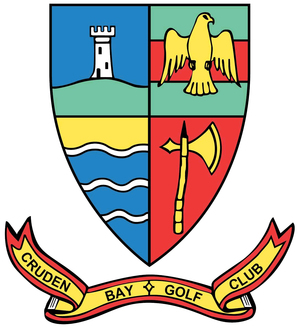 Golf Course Review by: Billy Satterfield
The Takeaway: I had an instant love affair with Cruden Bay. The course oozes with the kind of character that only an old links course can get away with and the views are nothing short of spectacular. Individuality, options, and pure fun reign supreme at Cruden Bay; all earmarks of exceptional golf. I love everything about Cruden Bay including the overall vibe that can only be experienced in person. I yearn to find myself back; a definitive test of greatness. Grade A+
Quick Facts
Designer: Tom Simpson and Herbert Fowler in 1926 (1899 Old Tom Morris)
Cost: £110.00 - £125.00 (Caddies available for £45 plus gratuity) Click for current rates
Phone Number: Secretary = 01779 812285 OR Professional = 01779 812414
Course Website: Official Website - Visit Cruden Bay Golf Club's official website by clicking on the link provided.
Directions: Get here! - Aulton Road, Cruden Bay, Aberdeenshire, UK
Photos: See additional photos of Cruden Bay Golf Club
Accolades: Ranked 2nd in Scotland by Golf Course Gurus.
What to Expect: Cruden Bay features an endearing combination of uniqueness, class, fun, and beauty. Upon arrival at the club you'll be greeted by a member that welcomes you to the club and offers a quick tour of the facilities including the finest 180 degree view I've ever experienced from a dining room. On one wall of the dining room you'll find a board with large lettering displaying the last names of the guests playing that day and welcoming them to the club; a classy and unpretentious move indeed. The lower level of the clubhouse is where you'll find the pro shop that features a commendable collection of logo items to shop from (I chose a navy blue necktie) and where you check in for golf that day. Green fees include all 27 holes at Cruden Bay so it is a great idea to allocate enough time to play them all, especially since the nine hole course gets much less play and you'll be able to enjoy any pace you want. As you stroll out on the course and put your first peg in the tee box you'll instantly be impressed by the conditioning of the bent and fescue grass blend of turf. The opening tee shot plays away from the clubhouse to a fairway that sits below the town which begins the adventure away from reality and into a fantasy like experience. Players begin to encounter the uniqueness of Cruden Bay as they face different elevation changes, the occasional blind shot, a driveable par four, and terrain framed at times by gorse and/or marram grasses. The Kodak moment comes at the 9th tee where players ascend to the highest point of the course and are offered one of the most impressive views in all of golf with a panoramic view of the golf course with the sparkling Moray Firth being the perfect neighbor to complement the scenery. The back nine is one of my all time favorite inward collection of holes with the three hole stretch of 13-15 rivaling any par 5, par 4, par 3 run in the world. I found the experience to be similar to Alister MacKenzie's famed Lahinch course in Ireland with an extra touch of magic that is tough to describe and can only be experienced. Ultimately, I loved Cruden Bay. I couldn't wipe the smile off my face all day and could hardly wait to discover what surprise the course would unveil next. If you don't include Cruden Bay on your trip to Scotland you are no friend of mine.
By the Numbers
Tees
Par
Yardage
Rating
Slope
Blue
70
6609
73.0
N/A
White
70
6263
71.1
125
Gold
70
5862
69.4
118
Red (Women)
73
5724
74.3
138
Green (Women)
71
5340
72.0
N/A
Individual Hole Analysis
Signature Hole: 9th Hole – 462 Yard Par 4
Best Par 3: 15th Hole – 195 Yards
Best Par 4: 14th Hole – 431 Yards
Best Par 5: 13th Hole – 571 Yards
Birdie Time: 8th Hole – 250 Yard Par 4
Bogey Beware: 7th Hole – 458 Yard Par 4
Recommended Accommodations
Kilmarnock Arms Hotel
- Located less than a mile from Cruden Bay Golf Club, Kilmarnock Arms is the perfect place to stay during your visit. The hotel features 19 beautifully refurbished rooms, a delightful dining experience, and a very friendly staff.
Contact:
  01779 812 213 or reception@kilmarnockarms.com