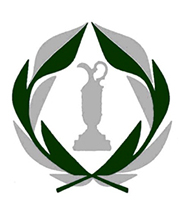 Golf Course Review by: Billy Satterfield
The Takeaway: Muirfield Village is one of the great parkland courses of America and certainly one of its best tests of golf. With an impressive blend of engaging terrain, refined design elements, and flawless conditioning, Muirfield has everything Jack could hope for in the flagship course that will stand as his architectural legacy. It is simply the finest course in the Midwest and one you should never pass up the opportunity to play. Grade A+
Quick Facts
Designer: Jack Nicklaus in 1974
Cost: Private
Phone Number: (614) 889-6700
Course Website: Official Website - Visit Muirfield Village Golf Club's official website by clicking on the link provided.
Directions: Get here! - 5750 Memorial Drive, Dublin, OH
Photos: See additional photos of Muirfield Village Golf Club
Accolades: Ranked 1st in Ohio on Golf Course Gurus' Best in State rankings.
What to Expect: Like a fine wine, Muirfield Village gets better with age as Jack Nicklaus continues to tweak the course in an effort to perfect his legacy design with ideas driven by watching the pros play it year after year. The course is characterized by engaging elevation changes, immaculate conditions, and a meandering creek that the holes were strategically formed around. The U.S. Open like rough and mature trees that frame each hole will teach you quickly to keep your ball in the fairway if you want any chance of scoring well on this course that can quickly bring a single digit golfer to his knees and make high handicappers want to give up the game all together. The back nine is the better of the two sides with superior terrain, excellent risk/reward holes, and a marvelous test of skill that is highly memorable. All of the par fives can be reached in two but there is little forgiveness in maneuvering them as water comes into play on the tee and approach shots on three out of four of them. Visually the course is quite appealing with a strong color contrast between the fairways and rough set against the white sand bunkers, earthy trees, and glistening water features. The Augusta National like turf is as healthy and perfectly manicured as it can be and is paired with precisely rolling greens that give you exactly what you deserve with your putting stroke. Muirfield Village is the quintessential shotmakers course that demands your attention and consideration on every shot yet is quick to fairly reward you when shots are properly executed. While many courses worthy of hosting championship golf at the highest level can lack compelling architectural features in an effort to deliver a test of skill devoid of elements that often bring character and entertainment to a course, Muirfield manages to formulate a brilliant blend of challenge, memorability, and architectural intrigue that results in one of the country's finest tracks. While it may not have been granted the distinction of being golf's fifth major, this PGA Tour stop that Jack hosts every May often features a leaderboard that is top heavy of the highest ranked golfers as it equally tests every facet of players' games.
By the Numbers
| Tees | Par | Yardage | Rating | Slope |
| --- | --- | --- | --- | --- |
| Memorial | 72 | 7392 | 76.9 | 153 |
| Blue | 72 | 6729 | 74.1 | 148 |
| White | 72 | 6296 | 72.0 | 143 |
| Green | 72 | 6096 | 71.1 | 142 |
| Grey | 72 | 5876 | 70.0 | 140 |
| Red (Women) | 72 | 5590 | 73.5 | 135 |
Individual Hole Analysis
Signature Hole: 11th Hole – 567 Yard Par 5

Best Par 3: 12th Hole – 184 Yards

Best Par 4: 2nd Hole – 455 Yards

Best Par 5: 15th Hole – 529 Yards

Birdie Time: 14th Hole – 363 Yard Par 4

Bogey Beware: 18th Hole – 484 Yard Par 4