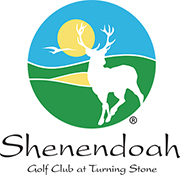 Golf Course Review by: Billy Satterfield
The Takeaway: Not as highly regarded nationally as Atunyote and Kaluhyat, the Shenendoah course is perhaps the most fun track to play at Turning Stone and certainly the most forgiving. With some great scoring opportunities and better pace of play than its sister courses, Shenendoah is an underrated must play when visiting the resort. Grade B
Quick Facts
Designer: Rick Smith in 2000
Cost: $60.00 - $150.00 Click for current rates
Phone Number: (877) 748-4653
Course Website: Official Website - Visit Shenendoah Golf Club at Turning Stone's official website by clicking on the link provided.
Directions: Get here! - 5218 Patrick Rd., Verona, NY
Photos: See additional photos of Shenendoah Golf Club at Turning Stone
Accolades: Ranked 18th in New York on Golf Course Gurus' Best in State rankings.
What to Expect: Shenendoah was the first of three 18 hole courses laid out at Turning Stone Resort and was crafted by Rick Smith. The less hyped course at the resort is a nice combination between the forgiveness of Atunyote and the variety of terrain at Kaluhyat which creates perhaps the most overall fun track. In 2016 the course received a renovation to allow for expansion of the resort which resulted in the addition or alteration of seven holes but the course flows as if it was the original routing. The course goes through some wetland areas, treed areas, and open vista spaces that create a memorable setting to enjoy. Conditioning isn't as good as Atunyote but is certainly kept in good shape. Ultimately I'm surprised Shenendoah doesn't receive more accolades because I think it is the second best course at Turning Stone and offers the most enjoyable holes.
By the Numbers
| Tees | Par | Yardage | Rating | Slope |
| --- | --- | --- | --- | --- |
| Black | 72 | 7013 | 74.2 | 140 |
| Blue | 72 | 6520 | 71.5 | 131 |
| White | 72 | 6170 | 69.9 | 128 |
| Gold | 72 | 5605 | 67.2 | 125 |
| Red (Women) | 72 | 4813 | 68.9 | 118 |
Individual Hole Analysis
Signature Hole: 14th Hole – 168 Yard Par 3

Best Par 3: 9th Hole – 186 Yards

Best Par 4: 7th Hole – 364 Yards

Best Par 5: 18th Hole – 553 Yards

Birdie Time: 16th Hole – 291 Yard Par 4

Bogey Beware: 6th Hole – 452 Yard Par 4