Golf Club of Georgia (Creekside and Lakeside courses)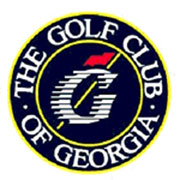 Golf Course Review by: Bill Satterfield (2010)
Quick Facts
Designer: Arthur Hills in 1991 (Lakeside) and in 1993 (Creekside)
Cost: Private
Contact Information: Glenn Sheeley, Director of Communications - (770) 772-8167
Course Website: Official Website - Visit The Golf Club of Georgia' official website by clicking on the link provided.
Directions: Get here! - One Golf Club Dr., Alpharetta, GA 30005
Photos: See additional photos of Lakeside course and photos of the Creekside course at The Golf Club of Georgia
Accolades: Lakeside course ranked Best New Private Course by Golf Digest in 1991 and was ranked 12th in the state of Georgia for 2013-14. Creekside course ranked in the Top 20 courses in Georgia by Golf Digest in 2003.
Signature Hole: Lakeside 11th - 607 Yard Par 5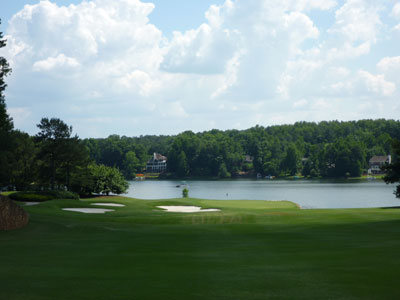 Runner up: Creekside 3rd - 419 Yard Par 4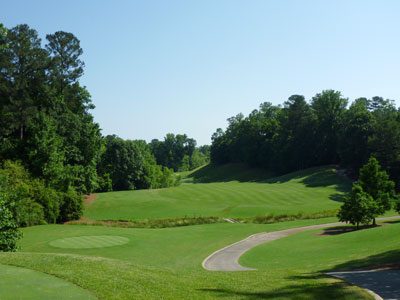 What to Expect: The Golf Club of Georgia is a high-end private facility located in the wealthy suburb of Alpharetta north of Atlanta. The Lakeside course was the first track to go in and features a beautiful collection of par threes with a design that features clearly defined landing areas and strategy. The back nine features some of Arthur Hills finest work and includes the 607 yard par five 11th that Golf Magazine recognized as one of the best 500 golf holes in the world. Forecaddies are provided for the patrons that will help you read the lightning fast greens that some PGA Tour players practice on in preparation of Masters week at Augusta National. The Creekside course is Arthur Hills' second effort at the Golf Club of Georgia and was opened for play two years after the Lakeside course. Creekside has a much different feel than Lakeside's upland track. Creekside is carved through the lowlands and wetlands along Big Creek and boasts mounded fairways and challenging approaches in a Carolina style layout. Creekside is generally considered the more difficult course with several forced carries over the wetlands and tougher landing zones to hit. If you are looking for beauty then it is tough to compete with Lakeside, if you're looking for a stout Carolina Low Country challenge then punch your ticket to Creekside.
By the Numbers:

| Tees (Lakeside) | Par | Yardage | Rating | Slope |
| --- | --- | --- | --- | --- |
| Gold | 72 | 7020 | 74.5 | 141 |
| Blue | 72 | 6660 | 72.9 | 137 |
| White | 72 | 6140 | 70.5 | 133 |
| Red (Women) | 72 | 5059 | 69.9 | 124 |
By the Numbers:

| Tees (Creekside) | Par | Yardage | Rating | Slope |
| --- | --- | --- | --- | --- |
| Gold | 72 | 6959 | 74.4 | 144 |
| Blue | 72 | 6552 | 72.4 | 136 |
| White | 72 | 5861 | 69.8 | 130 |
| Red (Women) | 72 | 4993 | 69.4 | 122 |

Individual Hole Analysis
Best Par 3: Lakeside 13th - 183 Yards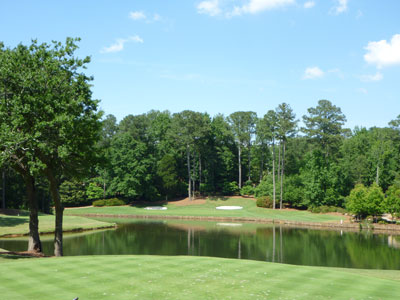 Runner up: Creekside 16th - 220 Yards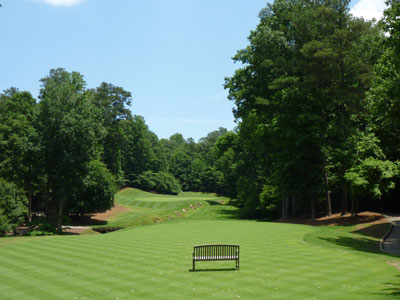 Best Par 4: Lakeside 12th - 374 Yards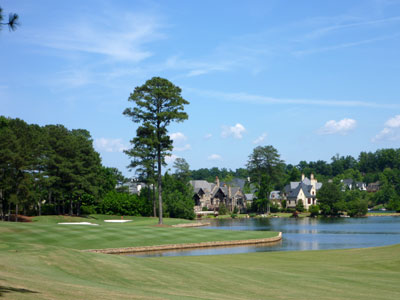 Runner up: Creekside 10th - 440 Yards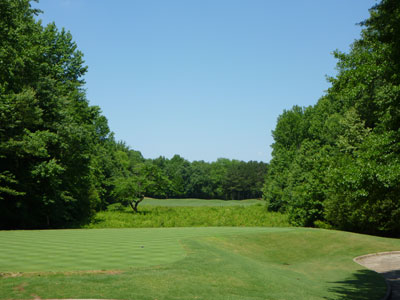 Best Par 5: Lakeside 11th - 607 Yards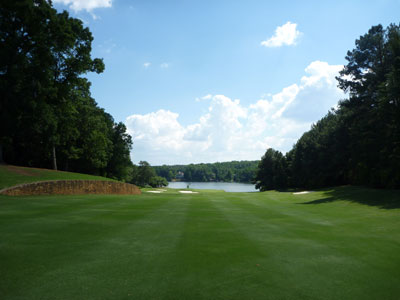 Runner up: Creekside 15th - 539 Yards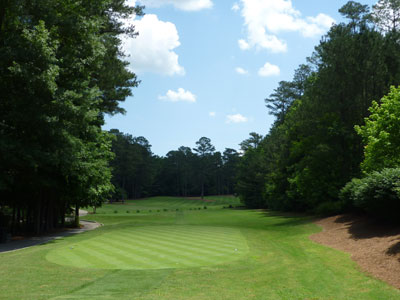 Birdie Time: Lakeside 2nd - 339 Yard Par 4
Runner up: Creekside 9th - 328 Yard Par 4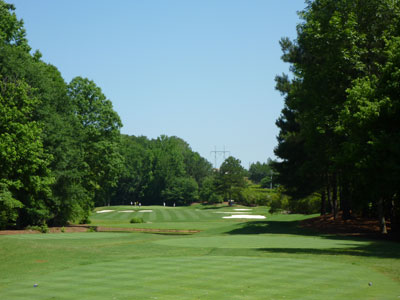 Bogey Beware: Lakeside 16th - 419 Yard Par 4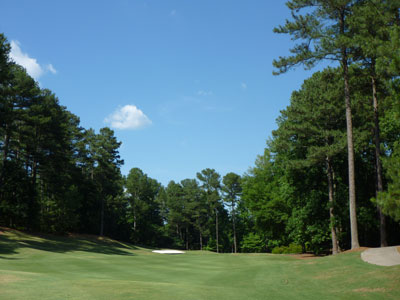 Runner up: Creekside 8th - 452 Yard Par 4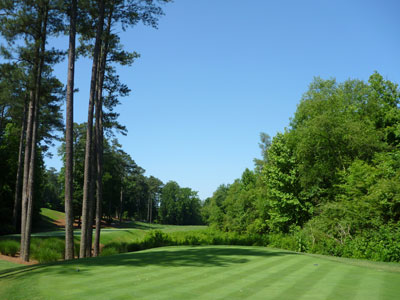 Flyover Tour (Lakeside Course):
Flyover Tour (Creekside Course):