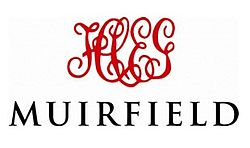 Golf Course Review by: Billy Satterfield
The Takeaway: Known as the Augusta National of Scotland, Muirfield is an elite club steeped in tradition. Championship golf is the call of the day with challenging holes, engaging green complexes, and extremely penal rough that devours balls that sail wide of the fairway. The Open rota course is laid out on a slightly sloped piece of ground that lacks the elevation changes necessary to provide inspiring views or highly engaging hole designs. In the end, Muirfield is full of good holes but lacks great ones (other than the world class 13th) and is more about the experience than it is about unforgettable golf. Grade B+
Quick Facts
Designer: Old Tom Morris in 1891
Cost: £235.00 (Caddies available, but not required, for £50 plus gratuity) Click for current rates
Phone Number: +44 (0) 1620 842123
Course Website: Official Website - Visit Muirfield's official website by clicking on the link provided.
Directions: Get here! - Duncur Road, Muirfield, Gullane, East Lothian, UK
Photos: See additional photos of Muirfield
Accolades: Ranked 6th in Scotland by Golf Course Gurus. British Open champions; 1892 (Harold Hilton), 1896 (Harry Vardon), 1901 (James Braid), 1906 (James Braid), 1912 (Ted Ray), 1929 (Walter Hagen), 1935 (Alf Perry), 1948 (Henry Cotton), 1959 (Gary Player), 1966 (Jack Nicklaus), 1972 (Lee Trevino), 1980 (Tom Watson), 1987 (Nick Faldo), 1992 (Nick Faldo), 2002 (Ernie Els), and 2013 (Phil Mickelson).
What to Expect: Muirfield is one of the most celebrated and respected courses in the world of golf. Comparisons to Augusta National have been exhausted at every level as Muirfield is the club steeped in more tradition and prestige than any other in Scotland. The course welcomes visitors on Tuesdays and Thursdays but you better plan at least a year in advance to claim one of the prized tee times. While at the club players will be given the opportunity to eat the famed lunch buffet which is often discussed more than the course. If you plan on getting your grub on, you better come with dress slacks and a suit jacket otherwise you may find yourself outside wishing you had packed a PB&J sandwich. The pace of play at Muirfield is brisk to say the least which is ensured by caddies that seem more worried about getting the round over than they are about delivering a quality experience to the golfer. In addition to the caddie's encouragement, the handicap minimum enforced by the club prevents high handicappers from taking a loop around the course and potentially slowing the pace down. A unique and welcoming tradition at Muirfield is playing your own ball in the morning before engaging in alternate shot with your playing partner in the afternoon. The course is not as flat as Carnoustie but is an easy walk nonetheless which is nice considering you won't find buggies as an option while playing the course. The downside of the mildly sloped terrain is the lack of views offered within the boundaries of the course or of the nearby ocean. Muirfield is not as fun as other links offerings in Scotland but is a quality layout that is a fine test for high level tournament golf. The fairways are fairly generous overall but the chance of you losing a ball sometime during your round is pretty high considering the pushing rough that devours balls about as quick as the Cookie Monster consumes his favorite chocolate chip baked good. Perhaps the best comparable to Muirfield in the states is Winged Foot. Both courses feature great green complexes and bunkering but are laid out on less than engaging terrain and feature designs meant to test the most elite players in the world. As a side note, Muirfield allowed female members for the first time in 2017 with the underlying motivation being focused on getting the British Open to return to the famed layout. The R&A made it clear that Muirfield would see the Open on their ground again until their policies were more reflective of the 21st century.
By the Numbers
Tees
Par
Yardage
Rating
Slope
White
71
7209
N/A
N/A
Yellow
71
6728
73.7
142
Blue (Women)
76
5983
N/A
N/A
Individual Hole Analysis
Signature Hole: 13th Hole – 191 Yard Par 3
Best Par 3: 16th Hole – 186 Yards
Best Par 4: 18th Hole – 471 Yards
Best Par 5: 5th Hole – 559 Yards
Birdie Time: 2nd Hole – 365 Yard Par 4
Bogey Beware: 6th Hole – 440 Yard Par 4
Recommended Accommodations
Adniston Manor
- Located about 20 minutes from the famed Muirfield Golf Club, this boutique country house bed and breakfast is one of my all time favorite places to stay. The rooms are refurbished and deliver a cozy feeling like you are staying with family or friends. Accommodations are offered in the main home as well as in the neighboring cottage. The breakfast is absolutely top notch and is prepared with perfection so you can look forward to it as one of your best meals in Scotland. Adniston Manor truly is a delight in every way and absolute must-stay location when visiting the area.
Contact:
  +44 (0)1875 611 190 or info@adnistonmanor.com