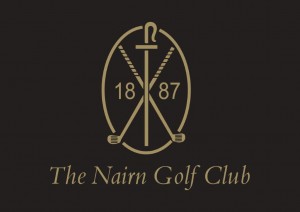 Golf Course Review by: Billy Satterfield
The Takeaway: Nairn enjoys a mystical setting along the Moray Firth which delivers views of the sea from every single hole. The course is kept in admirable shape with a reputation of having some of the best greens around. Unfortunately the flat terrain combined with a routing where virtually every hole plays directly downwind or into the wind comes across a bit monotonous. The course is pleasant to be sure but not as engaging or compelling as the elite Scottish Highlands tracks. Grade B-
Quick Facts
Designer: Archie Simpson in 1887 (Later alterations by Old Tom Morris, James Braid, and Ben Sayers)
Phone Number: +44 (0) 1667 453208
Course Website: Official Website - Visit Nairn Golf Club's official website by clicking on the link provided.
Directions: Get here! - Seabank Road, Nairn, UK
Photos: See additional photos of Nairn Golf Club
What to Expect: Nairn features a traditional seaside links layout with the outward nine working down the coastline away from the clubhouse and the back nine running parallel and slightly inland on the way back home. As a result, you are almost always playing directly downwind or into the wind. The terrain is virtually flat, with the exception of #13 and #14, which reduces some of the strategic and visual appeal of the course. From a walking perspective you would be hard pressed to find an easier stroll on a golf course than Nairn as the routing presents greens that are close to the next tee and terrain that is easy to traverse for 16 of the 18 holes. Nairn is a quality track that isn't likely to knock you over with wow factor your first time around it but has enough subtle features to impress you more and more each loop. Perhaps the feature that people will remember the most about Nairn is that the beach right of the opening holes is not out of bounds. Everyday there are players that find themselves assessing their lie in the sand next to the Moray Firth's salty water trying to figure out how they are going to pull off a miraculous par save. You'll also appreciate the unique buildings at the turn comprising of a quaint farmhouse style snack shop next to a domed maintenance shed with grass growing on the roof. Nairn is a nice town with welcoming restaurants and close proximity to a couple of castles that are worth visiting when in the area.
By the Numbers
Tees
Par
Yardage
Rating
Slope
Blue
72
6786
74.1
137
White
71
6441
72.6
134
Yellow
71
6140
71.2
131
Red (Women)
75
5735
74.9
139
Individual Hole Analysis
Signature Hole: 14th (Kopjes) Hole – 219 Yard Par 3
Best Par 3: 4th (Bunker) Hole – 172 Yards
Best Par 4: 3rd (Nest) Hole – 413 Yards
Best Par 5: 7th (Long) Hole – 550 Yards
Birdie Time: 15th (Sutors) Hole – 306 Yard Par 4
Bogey Beware: 13th (Crown) Hole – 431 Yard Par 4
Recommended Accommodations
Sandown House B&B
- Located on a quiet lane just 500 yards from the beach and within walking distance of the famed Nairn Golf Club, the Sandown House offers the ideal accommodations for a visit to the Scottish Highlands. The rooms are spacious and would pass the strictest of white glove tests. Not only are the rooms exceptionally clean, they are well appointed with homemade shortbread, high end organic toiletries, a heated towel rack, a mini fridge, a flat screen TV, complimentary Wi-Fi, and high quality mattresses. To say that breakfast was delicious and prepared perfectly would not be giving it enough justice. The homemade bread, jam, and granola are enough to have you begging for seconds but then a full Scottish breakfast is rolled out in front of you. You are treated to bacon and sausage prepared by a local butcher, free range eggs, locally grown berries and honey, and the best black pudding I've ever had. We spent 12 days in Scotland and stayed somewhere different each night. Sandown House was easily our favorite place with an ideal combination of hospitality, cleanliness, modern amenities, and a divine breakfast. When near Nairn, you'd never convince me to stay anywhere else.
Contact:
  +44 1667 451363 or liz@sandownhouse.com