Red Sky Golf Club (Fazio and Norman courses)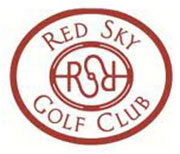 Golf Course Review by: Bill Satterfield
Quick Facts
Designer: Tom Fazio in 2002 and Greg Norman in 2003
Cost: $195.00 - $250.00 (includes cart) Click for current rates
Phone Number: (970) 574-8425
Course Website: Official Website - Visit Red Sky's official website by clicking on the link provided.
Directions: Get here! - 1099 Red Sky Rd., Wolcott, CO 81655
Photos: See additional photos of Red Sky (Fazio) and photos of Red Sky (Norman)
Accolades: Norman course ranked 8th and Fazio course ranked 19th in Colorado on Golf Digest's 2013-14 Best in State list. Norman course ranked 1st and Fazio 5th on Golf Magazine's best public courses in Colorado list in 2012.
Signature Hole: Norman 16th - 283 Yard Par 3
Runner up: Fazio 17th - 168 Yard Par 3
What to Expect: The Fazio course at Red Sky is the shorter and more forgiving of the two tracks found outside of Vail. The top priority at this half private half resort course is service to its patrons followed up by impressive views. The Fazio layout plays less of a victim to the steep hillside terrain than its sister course which affords more level lies. Like most Fazio courses, there is a driveable par four and a fantastic finishing stretch of holes. The Norman course at Red Sky is one of the best mountain golf experiences available. Located in the Rockies, the elevation changes throughout the course are spectacular and the panoramic views throughout the round are first class. The conditioning is top notch and the greens are slick as they break towards the valley below. The course is long but the high elevation allows for extra carry on every shot. The Fazio course and Norman course at Red Sky alternate being private every other day, so if you are staying at the resort you better plan on a two day trip!
By the Numbers:

| Tees (Norman) | Par | Yardage | Rating | Slope |
| --- | --- | --- | --- | --- |
| Black | 72 | 7580 | 74.2 | 144 |
| Blue | 72 | 6989 | 71.4 | 139 |
| Gold | 72 | 6572 | 69.8 | 132 |
| Sage (Women) | 72 | 6080 | 72.7 | 137 |
| Red (Women) | 72 | 5269 | 68.5 | 124 |
By the Numbers:

| Tees (Fazio) | Par | Yardage | Rating | Slope |
| --- | --- | --- | --- | --- |
| Black | 72 | 7113 | 72.0 | 135 |
| Blue | 72 | 6813 | 70.8 | 133 |
| Gold | 72 | 6405 | 68.6 | 130 |
| Sage (Women) | 72 | 5994 | 72.1 | 136 |
| Red (Women) | 72 | 5265 | 68.2 | 125 |

Individual Hole Analysis
Best Par 3: Norman 16th - 283 Yard Par 3
Runner up: Fazio 17th - 168 Yard Par 3
Best Par 4: Norman 3rd - 479 Yards
Runner up: Fazio 3rd - 332 Yards
Best Par 5: Fazio 18th - 571 Yards
Runner up: Norman 18th - 590 Yards
Birdie Time: Fazio 12th - 336 Yard Par 4
Runner up: Norman 6th - 351 Yard Par 4
Bogey Beware: Norman 9th - 559 Yard Par 4
Runner up: Fazio 16th - 505 Yard Par 4
Final Cut: Grade B+
Flyover Tour (Norman Course):
Final Cut: Grade B-
Flyover Tour (Fazio Course):