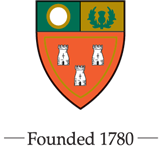 Golf Course Review by: Billy Satterfield
The Takeaway: Royal Aberdeen features a visually impressive, but overly punishing, front nine with tight fairways snaking through towering dunes along the ocean. The back nine lets up some but is on higher, unprotected ground that is more susceptible to the wind. Leaving the fairway is a virtual death sentence for your golf ball and certainly is for your score. There are some impressive individual holes, but the collection borders on cruel and unusual. Grade B
Quick Facts
Designer: Archie and Robert Simpson in 1888 and James Braid in 1925
Cost: £86.00 - £180.00 Click for current rates
Phone Number: 01224 702221
Course Website: Official Website - Visit Royal Aberdeen Golf Club's official website by clicking on the link provided.
Directions: Get here! - Links Road, Bridge of Don, Aberdeen, UK
Photos: See additional photos of Royal Aberdeen Golf Club
Accolades: Ranked 14th in Scotland by Golf Course Gurus.
What to Expect: Royal Aberdeen is the tale of two nines. The front nine plays along the ocean although there aren't a lot views of the water given the size of the dunes that separate the beach from the course and since the holes play along the base of the dunes rather than on top of them. The back nine plays on higher ground that is a bit more inland, is more forgiving, and features less dunescape to contend with. The out and back routing is a bugger for playing in the wind since you'll generally be playing directly into the wind or downwind rather than enjoying a mixer of directions. While Carnoustie has the reputation of being the most difficult course in Scotland, I thought Car"nasty" was flat out forgiving compared to Royal Aberdeen, especially on the front nine. The outward nine at Royal Aberdeen features tight, undulated fairways that are framed by a thick collection of grasses that are quick to devour shots that glide offline. Green sites require extreme precision to navigate with many sloping edges and relatively small targets to attack. While the front nine features some great holes, consistently playing it would be considered self inflicted abuse by many and a rise in handicap by all. The inward nine is less dramatic for sure but more playable while still offering some strong architectural merits. The opening hole of the back nine provides a great birdie opportunity while the closing hole is one of Royal Aberdeen's finest tests. Conditioning is solid and the flow from one hole to the next works really well which adds to the overall experience. If you play many places in Scotland you will certainly find more welcoming clubs with less ego, but the old school atmosphere and facilities feels like a travel back in time. In the end, consistently playing Royal Aberdeen will either force you to become a better golf or make you want to quit the game all together.
By the Numbers
Tees
Par
Yardage
Rating
Slope
Blue
71
6885
74.8
144
White
71
6500
73.0
141
Yellow
71
6216
71.8
138
Red
74
5997
70.8
136
Green
68
5162
66.0
N/A
Red (Women)
74
5997
76.8
145
Green (Women)
68
5162
72.0
133
Individual Hole Analysis
Signature Hole: 17th (Pots) Hole – 181 Yard Par 3
Best Par 3: 8th (Ridge) Hole – 147 Yards
Best Par 4: 9th (End) Hole – 465 Yards
Best Par 5: 2nd (Pool) Hole – 558 Yards
Birdie Time: 10th (Shelter) Hole – 354 Yard Par 4
Bogey Beware: 18th (Home) Hole – 440 Yard Par 4
Recommended Accommodations
The Atholl Hotel
- Spacious hotel with an impressive exterior and 34 rooms on the interior. Famous for its dining, Atholl Hotel offers professional service and is located just 4 miles from Royal Aberdeen Golf Club.
Contact:
  +44 (0)1224 323505 or reception@atholl-aberdeen.co.uk