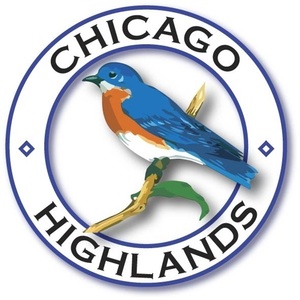 Golf Course Review by: Billy Satterfield
Rankings: 13th

The Takeaway: Chicago Highland is an attempt at being a links course that comes up wanting due to the soft conditions and unnaturally forced design features. While still a good track that is uniquely themed for Chicago, Highlands isn't compelling enough to be considered among the elite courses of America's third largest city. Grade B-
Quick Facts
Designer: Arthur Hills in 2010
Cost: Private
Phone Number: (708) 947-2190
Course Website: Official Website - Visit Chicago Highlands Club's official website by clicking on the link provided.
Directions: Get here! - 2 Bluebird Trail, Westchester, Illinois 60154 – UNITED STATES
Photos: See additional photos of Chicago Highlands Club
What to Expect: Chicago Highlands was built on a former landfill and converted into an inland links themed course. The Arthur Hills course requires caddies to accompany its visitors and help them navigate the layout that is unique to the Windy City area. Speaking of wind, the relative lack of trees on the property allows for the breeze to cut through the course freely and contend with shots of all types. While the course is unique, the execution of it isn't as good as one would hope. The conditions are soft rather than the traditional firm turf a links course would offer and the mounding and design features feel unnaturally forced. The 9th hole is the best offering on the course by far with an ant hill design that culminates with a view of downtown from the raised green. That being said, the back nine is significantly better and more compelling than the front which helps keep players interested through the end of the round. Ultimately, Chicago Highlands is a nice change of pace but I couldn't help but think how much better it could be with the blank slate Hills had to work with.
By the Numbers
Tees
Par
Yardage
Rating
Slope
Black
72
7490
77.0
145
Gold
72
7066
75.0
140
Tournament
72
6793
73.8
137
Blue
72
6580
72.8
135
Member
72
6347
71.7
132
White
72
6146
70.8
130
Combo
72
5809
69.2
127
Green
5646
68.5
125
Individual Hole Analysis
Signature Hole: 9th Hole – 344 Yard Par 4 –

Best Par 3: 4th Hole – 243 Yards –

Best Par 4: 11th Hole – 479 Yards –

Best Par 5: 12th Hole – 576 Yards –

Birdie Time: 16th Hole – 363 Yard Par 4 –

Bogey Beware: 15th Hole – 519 Yard Par 4 –