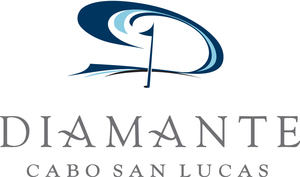 Golf Course Review by: Billy Satterfield
The Takeaway: El Cardonal encourages swinging away off the tee with spacious driving widths that are countered with plenty of bunkers and death if you leave the short grass. The length and undulated greens will test the best of players while the ocean views deliver eye candy to every level of golfer. El Cardonal is one of the best courses in Cabo, but clearly second fiddle to its older sister, the Dunes course, at Diamante. Grade B+
Quick Facts
Designer: Tiger Woods in 2014
Cost: Private
Phone Number: U.S. (866) 901-1456 or Mexico +52 (624) 172-5812
Course Website: Official Website - Visit Diamante (El Cardonal)'s official website by clicking on the link provided.
Directions: Get here! - Boulevard Diamante, Cabo San Lucas, BCS 23473
Photos: See additional photos of Diamante (El Cardonal)
Accolades: Ranked 5th in Baja California Sur and 5th in Mexico by Golf Course Gurus.
What to Expect: Despite being commissioned to do other courses first, El Cardonal at Diamante is the first course that Tiger Woods completed. The second course at Diamante (world renowned Ocean course being first), El Cardonal is characterized by wide fairways, plenty of bunkers, and large undulated greens. Though there are some short par fours, you'll rarely be tempted to hit anything but driver on the non-par threes giving the width of the short grass and confidence it breeds. On a calm day you almost can't miss a fairway but when the wind is up, which it often is, then things get tough quick and leaving the fairway often results in a lost ball. The difficulty in the course comes from the overall length combined with the pin placements. There are some pins that could prove to be absolutely diabolical to contend with but enough real estate on the greens that would allow easy pins as well. The course is kept in good shape and you'll enjoy rolling your putts, taking note that balls tend to roll towards the water. In the end, El Cardonal is a solid track with good strategy but lacks the character and memorability of its sister course. There are few times you'll find yourself mesmerized by a hole while at the Dunes there are only few times you don't find yourself mesmerized. Caddies and carts are both available while the comfort stations will keep your appetite satisfied throughout the round. As a side note, the coconut balls are ridiculously good and I find myself wanting to go back just for those.
By the Numbers
Tees
Par
Yardage
Rating
Slope
I
72
7363
76.3
143
II
72
6876
73.8
137
III
72
6291
71.3
130
IV
72
5446
67.2
119
V (Women)
72
4827
67.5
112
Individual Hole Analysis
Signature Hole: 11th Hole – 189 Yard Par 3

Best Par 3: 9th Hole – 200 Yards

Best Par 4: 15th Hole – 462 Yards

Best Par 5: 18th Hole – 537 Yards

Birdie Time: 1st Hole – 541 Yard Par 5

Bogey Beware: 4th Hole – 483 Yard Par 4