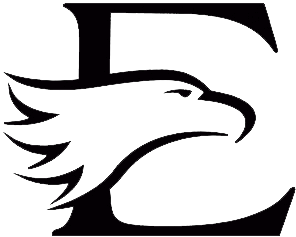 Golf Course Review by: Billy Satterfield
Rankings: 21st

The Takeaway: An engaging and compelling layout on some of the most interesting property that east Texas offers for a golf course. Memorial Park gets all the hype for municipal courses in the area, but an hour trip east of Houston to Eagle Pointe is well worth it. Grade B-
Quick Facts
Designer: Rick Forester in 1999
Cost: $41 - $63 (includes cart) Click for current rates
Phone Number: (281) 385-6666
Course Website: Official Website - Visit Eagle Pointe Golf Club's official website by clicking on the link provided.
Directions: Get here! - 12440 Eagle Pointe Dr, Mont Belvieu, Texas 77523 – UNITED STATES
Photos: See additional photos of Eagle Pointe Golf Club
What to Expect: Located in the town of Mont Belvieu 35 minutes east of Houston, Eagle Pointe is a hidden gem that doesn't get near enough attention for the quality of layout it provides. East Texas isn't known for compelling golf courses with top shelf architecture which can mainly be attributed to the flat, lackluster terrain that spans the majority of the area. In addition, the population size and money around Houston create an environment where the best courses are private and thus difficult for Joe Q. Public to get regular access to. Well, Eagle Pointe counters both of those notions by delivering a golf course on an engaging parcel of property with significant movement throughout; and all of this is done at the rates of a municipal golf course. The majority of the course is absent of distractions other than a few places on the perimeter of the property that has some homes neighboring the course; but they are removed enough to not come into play and generally have trees separating them from the playing ground. From the tips the course offers plenty of distance to cover and a formidable challenge without feeling like you are getting beat down. Plenty of bunkers are scattered throughout the layout along with a few water features that deliver additional character and strategy to engage with. The course grabs your attention right off the bat no matter which nine you are teeing off from with open, elevated tee shots that play to rolling fairways ready to test your merit on the second shot. Most players at the course will elect to take a cart while playing so as to deal with the rolling terrain, and often to get protection from the sun that loves to beat down in the summertime. When all is said and done, when you are in downtown Houston it is tough to beat a visit to Memorial Park to tee it up, but when you are ready to get away from the hustle and bustle of the city then look for further than a casual drive east to Eagle Pointe.
By the Numbers
Tees
Par
Yardage
Rating
Slope
Black
71
7168
75.1
133
Blue
71
6502
72.1
126
Green
71
5927
69.3
120
Red
71
5213
66.6
114
Red (Ladies)
71
5213
70.0
122
Individual Hole Analysis
Signature Hole: 7th Hole – 380 Yard Par 4 –

Best Par 3: 3rd Hole – 180 Yards –

Best Par 4: 16th Hole – 469 Yards –

Best Par 5: 1st Hole – 536 Yards –

Birdie Time: 17th Hole – 540 Yard Par 5 –

Bogey Beware: 10th Hole – 495 Yard Par 4 –