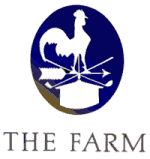 Golf Course Review by: Billy Satterfield
Rankings: 9th

The Takeaway: The place to play in northwest Georgia, The Farm, like most Fazio designs, offers an enjoyable mixture of hole lengths, shape, and design that combine well with the hilly terrain to deliver a memorable golfing experience. Grade B+
Quick Facts
Designer: Tom Fazio 1988
Cost: Private
Phone Number: 706-673-4546
Course Website: Official Website - Visit The Farm Golf Club's official website by clicking on the link provided.
Directions: Get here! - 187 S Goose Hill Rd, Rocky Face, Georgia 30740 – UNITED STATES
Photos: See additional photos of The Farm Golf Club
What to Expect: An earlier Tom Fazio design, The Farm is located in northwest Georgia where it gets talked about more in the circles of the nearby Tennessee courses than it does in comparison to the more well-known Atlanta area tracks. As is the case with the majority of Fazio's courses, the club is private and the conditions are maintained at a high level so you can plan on your experience being a good one. As the town name of Rocky Face might suggest, the course is laid out over terrain with a lot of movement in it which lends itself to several dramatic moments and shot-making opportunities. The fairways and greens are larger than average which increases the level of playability for all handicaps, but the plentiful bunkers and undulated putting surfaces will give your short game all the test it wants. As a whole, the front nine is a bit stronger than the back, and while the closing holes are solid they aren't as good as later Fazio courses where that became a stronger emphasis. You would be hard pressed to find a player walking the course given the amount of movement in the property and some of the distances between holes, so you can plan on riding in a cart when teeing it up. In drawing a comparison, The Farm is most reminiscent of Stock Farm located in Hamilton, MT. Another early Fazio design, Stock Farm features a strong front nine in a hilly location with a closing stretch that could be a bit stronger. All in all, even though The Farm isn't regarded as one of Fazio's top tracks, it is a great course to play and an invite is a welcome treat.
By the Numbers
Tees
Par
Yardage
Rating
Slope
Black
72
7180
75.7
152
Gold
72
7012
74.9
150
Blue
72
6574
72.6
142
Green
72
6237
70.5
134
White
72
5956
68.9
130
Red (Women)
72
5321
73.0
135
Individual Hole Analysis
Signature Hole: 13th Hole – 169 Yard Par 3 –

Best Par 3: 8th Hole – 243 Yards –

Best Par 4: 7th Hole – 354 Yards –

Best Par 5: 2nd Hole – 652 Yards –

Birdie Time: 12th Hole – 498 Yard Par 5 –

Bogey Beware: 3rd Hole – 498 Yard Par 4 –