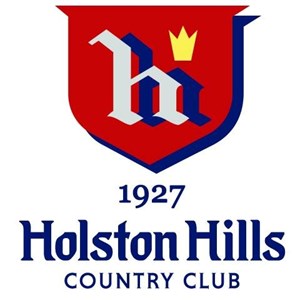 Golf Course Review by: Billy Satterfield
Rankings: 2nd

The Takeaway: One of the most pure Donald Ross courses in the country, the virtually untouched layout features exceptional greens, compelling par fives, and a driveable volcano hole that is one of Ross' best holes ever. Grade B+
Quick Facts
Designer: Donald Ross 1927
Cost: Private
Phone Number: 865-525-0626
Course Website: Official Website - Visit Holston Hills Country Club's official website by clicking on the link provided.
Directions: Get here! - 5200 Holston Hills Road, Knoxville, Tennessee 37914 – UNITED STATES
Photos: See additional photos of Holston Hills Country Club
What to Expect: One of the most pure Donald Ross courses that can be found in the country. Holston Hills was built on the less affluent side of Knoxville which created a financial scenario that prevented the club from hiring architects over the years to do any renovation work on the course during the previous century when it was so popular to do so. As a result, Holston Hills is blessed with a virtually untouched Ross design which in hindsight is the best thing that could have happened to them. What you'll find is a course boasting excellent greens which is often Ross' trademark feature. But they aren't the domed greens so many people think of with Ross' work at Pinehurst, they are pure surfaces with multiple pin positions that develop intrigue in the layout and can vary the difficulty of the course. The terrain features gentle movement but nothing too crazy which makes it a great course to walk, although carts are available. Other than the driveable volcano 16th hole, which is one of the best Ross holes I've ever played, there is nothing too crazy at Holston Hills. It is mostly a course of subtleties that gain greater appreciation each loop around as you learn the speed slots, where to miss on the greens, and how best to tackle this Ross gem. By Tennessee and historic architectural standards, Holston Hills is a must play although it isn't quite Top 100 level in America.
By the Numbers
Tees
Par
Yardage
Rating
Slope
Black
72
7078
73.6
130
Orange
72
6835
72.6
128
Blue
72
6408
70.8
126
Blue/White
72
6201
69.4
123
White
72
5996
68.4
120
Green
72
5644
66.8
118
Yellow
72
5331
65.5
113
Individual Hole Analysis
Signature Hole: