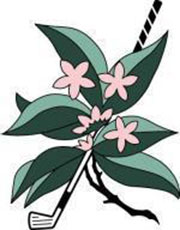 Golf Course Review by: Bill Satterfield
Rankings: 5th

The Takeaway: Grade B+
Quick Facts
Designer: Dick Wilson in 1959
Cost: Private
Phone Number: (724) 238-2422
Directions: Get here! - 175 Palmer Drive, Ligonier, Pennsylvania – UNITED STATES
Photos: See additional photos of Laurel Valley Golf Club
What to Expect: Laurel Valley is a private club that is different that most clubs we go play because the largest percentage of the membership is corporate. This course is where companies take their clients to wine and dine them while showing off one of the country's finest tracks. Located about 12 miles from Arnold Palmer's hometown, Laurel Valley hosted the 1975 Ryder Cup where America came out victorius with a 21 - 11 score. The course is perfectly groomed and features a a bit of elevation change throughout the course and a ton of bunkers. This parkland layout by Dick Wilson has been tweaked over the years by Arnold Palmer and is a stout test of golf with long par 3s, stout par 4s, and reachable par 5s.
By the Numbers
Tees
Par
Yardage
Rating
Slope
Blue
72
7327
75.7
148
Black
72
6982
74.1
138
White
72
6606
72.8
135
Green
72
5899
70.1
130
Red (Women)
72
5548
73.5
127
Individual Hole Analysis
Signature Hole: 10th Hole – 432 Yard Par 4 – If you didn't know better you would mistake yourself for being at Augusta National when playing this hole. With trees lining both sides of the fairway and multi-colored flowers along with a creek running along the right side of the green you are just expecting to hear Dave Loggins' "Augusta" song playing and Jim Nance sitting in the Butler Cabin.

Best Par 3: 14th Hole – 205 Yards – The biggest weakness that Laurel Valley faces is that the par threes all play a similar distance (205 - 221), fortunately though the holes are all good one-shotters with the 14th being the highlight of the group. #14 requires a forced carry over water the entire distance to the green and thus demanding a high and soft shot in order to have any chance at keeping your ball on the putting surface.

Best Par 4: 10th Hole – 432 Yards – This downhill dogleg right hole features an exhilarating tee shot followed up by an attractive approach. When I played this hole it felt like a combination of Augusta National and Castle Pines - not a bad combination!

Best Par 5: 18th Hole – 537 Yards – The finishing hole is an excellent way to wrap up your round at Laurel Valley and offers an exciting risk/reward opportunity. At 537 yards the hole is reachable in two, however a significant amount of additional yardage can be cut off the hole if you are willing to hit a long approach shot over the lake that protects the right side of the fairway up to the green. A backdrop of bunkers exists to catch your ball that travels long, but if you leave it short then you'll be dropping near the closest red stake.

Birdie Time: 15th Hole – 375 Yard Par 4 – This shortish par four features water on the left side of the hole, but the dogleg left can shorten the hole and allows you to hit less than a driver off the tee. Layup in front of the water, take a short iron into the green, and knock down a birdie putt before attacking the final three holes.

Bogey Beware: 9th Hole – 480 Yard Par 4 – Laurel Valley's final front nine hole is just straight up tough. This 480 yard two-shotter narrows in the landing area as bunkers encroach fromt the left side of the hole. The approach shot is played slightly uphill to a green that is protected by a trio of bunkers while water lurks off to the left to drown a wayward approach.