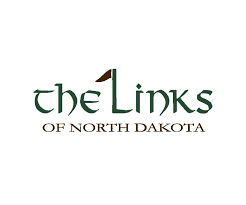 Golf Course Review by: Billy Satterfield
Rankings: 3rd

The Takeaway: Set above the Missouri River on Lake Sakakawea, The Links of North Dakota enjoys some nice views and a comfortable routing in a remote setting. It is certainly worth playing if in the area, but not necessarily worth going more than an hour or two out of your way. Grade B-
Quick Facts
Designer: Stephen Kay in 1995
Cost: $50 - $75 Click for current rates
Phone Number: (701) 568-2600
Course Website: Official Website - Visit The Links of North Dakota's official website by clicking on the link provided.
Directions: Get here! - 5153 109th Ave NW, Ray, North Dakota 58849 – UNITED STATES
Photos: See additional photos of The Links of North Dakota
What to Expect: The Links of North Dakota is located on the north side of the Missouri River in the northwest portion of the Flickertail State. For a course that has found itself in the Top 50 of Golfweek's Top 100 Public Courses in America list, one might expect a less humble setup. Players pull into a gravel parking lot and are greeted by a modest clubhouse, fleet of old golf carts, and dirt cart paths. For good and bad, the entire operation feels "small town" which can be expected considering the nearest city of any decent population is Williston which has less than 30,000 people and is 30 miles to the west. The course enjoys a nice routing with holes running a variety of different directions and fairways that are wider than normal which is particularly appealing in locations where the wind is often a factor. The pseudo links layout features fescue lining the fairways and the Missouri River creating a water backdrop which is common at true links courses, but the grass type and softer fairways don't lend to playing like the traditional links courses found on the other side of the pond. As is the case with most links courses, you won't find any water hazards on the interior of the layout but the bunkering is strong and plentiful. The views of Lake Sakakawea, which is part of the Missouri River, highlight the visuals at the course with the front nine featuring softer movement in the property while the back nine features more aggressive and engaging terrain. Wild Horse in Nebraska is a natural comparison since it attempts to be an interior links course in a low populated area of the Midwest. I would say Wild Horse has better architecture overall but the setting at The Links of North Dakota offers superior visuals. While by all accounts the course is generally maintained in great condition, 2022 was a different story with irrigation issues that didn't allow for the normal water dispensing schedule for the tees and fairways, but the greens were well maintained. With the remote location reducing the number of potential rounds played at the course, one has to assume that there isn't a plethora of funds to dip into in order to upgrade the bunker and turf conditions. Ultimately, The Links of North Dakota doesn't stack up with other Top 100 courses and is tough to justify going too far out of your way to go play, but hopefully the course can resurrect its former glory and become a destination again.
By the Numbers
Tees
Par
Yardage
Rating
Slope
Five
72
7092
74.8
125
Four
72
6639
72.7
122
Three
72
6242
70.9
118
Two
72
5650
68.0
112
One (Ladies)
72
5249
70.9
117
Individual Hole Analysis
Signature Hole: 15th Hole – 457 Yard Par 4 –

Best Par 3: 8th Hole – 185 Yards –

Best Par 4: 12th Hole – 473 Yards –

Best Par 5: 18th Hole – 572 Yards –

Birdie Time: 9th Hole – 346 Yard Par 4 –

Bogey Beware: 6th Hole – 465 Yard Par 4 –