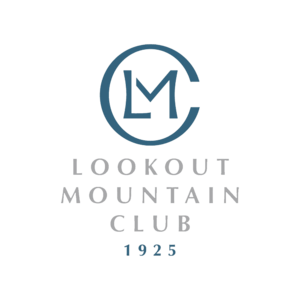 Golf Course Review by: Billy Satterfield
Rankings: 8th

The Takeaway: Lookout Mountain is a great course but needs a renovation and restoration to unearth its true potential. Polishing up the bones of this superb design combined with the stellar views would land Lookout Mountain well up every Top 100 list in America. Grade A-
Quick Facts
Designer: Seth Raynor 1925
Cost: Private
Phone Number: 706-820-1551
Course Website: Official Website - Visit Lookout Mountain Club's official website by clicking on the link provided.
Directions: Get here! - 1201 Fleetwood Drive, Lookout Mountain, Georgia 30750 – UNITED STATES
Photos: See additional photos of Lookout Mountain Club
What to Expect: It is almost maddening how good this course could be. With the location, views, and bones that this course has, it would easily be a Top 100 course with a renovation that resurrected the design to its original layout and intent. The setting, terrain, and atmosphere reminded me a ton of Crystal Downs in Michigan but the template holes are some of the weakest I've seen. Biarritz, Alps/Punchbowl, Redan, and Road are all shells of their former selves. Road is counter intuitive to the original intent, Redan hardly slopes, Biarritz needs the entire front two-thirds redone, etc. Cape was easily the best hole and a fantastic par five. Lookout Mountain ended up being a bit of a "love/hate" for me. I loved the setting and roots of the course but hated how far removed it was from its former greatness that is hiding just under the surface. While carts are available at the course, you'll find plenty of players that elect to walk the course despite the varied terrain the track enjoys. Ultimately, Yale and Lookout Mountain stand as the two courses that would most easily rocket up Top 100 lists if they were renovated, much like what Sleepy Hollow in New York has been able to accomplish.
By the Numbers
Tees
Par
Yardage
Rating
Slope
Blue
70
6613
72.0
128
Players
70
6420
71.1
125
White
70
6168
69.9
123
Lookout
70
5644
67.3
121
Gold
70
5325
65.6
115
Red (Women)
70
4993
71.5
127
Individual Hole Analysis
Signature Hole: 11th Hole – 418 Yard Par 4 –

Best Par 3: 13th Hole – 203 Yards –

Best Par 4: 5th Hole – 390 Yards –
Best Par 5: 10th Hole – 570 Yards –

Birdie Time: 6th Hole – 126 Yard Par 4 –

Bogey Beware: 7th Hole – 455 Yard Par 4 –