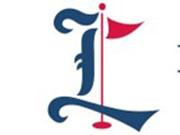 Golf Course Review by: Bill Satterfield (2012)
Rankings: 17th

The Takeaway: Located just shy of the Canadian border, Loomis Trail is one of the best public courses in Washington and better than its sister course Semiahmoo, which is a solid track in its own right. Grade B-
Quick Facts
Designer: Graham Cooke in 1992
Cost: $35.00 - $90.00 (plus $16 for a cart) Click for current rates
Phone Number: Brett Eaton, Director of Golf - (360) 371-7015
Course Website: Official Website - Visit Loomis Trail's official website by clicking on the link provided.
Directions: Get here! - 4342 Loomis Trail Road, Blaine, Washington 98230 – UNITED STATES
Photos: See additional photos of Loomis Trail
What to Expect: Located near the Canadian border in northwest Washington, Loomis Trail represents 18 holes of the 36 hole facility found at the Semiahmoo Resort in Blaine. Loomis requires your attention throughout the round since water is found on every hole waiting to claim your Pro V1. The overall difficulty of this mostly flat course rates right up there with the stiffest tests in the state while still offering some of the most enjoyable holes to play in the area. The course is engulfed by trees on the perimeter but the mature evergreens are thinned out through most of the interior portions of the course to increase playability for patrons. Conditioning is great at the course, especially for a public facility, with the greens getting extra props. Loomis Trail allows public access on even numbered days while its sister course, Semiahmoo, allows the public to play on odd numbered days. All in all, Loomis Trail is one of Washington's finest public courses and well worth the visit to pair with Semiahmoo for a weekend getaway.
By the Numbers
Tees
Par
Yardage
Rating
Slope
Black
72
7137
75.1
145
Blue
72
6637
72.4
136
White
72
6192
70.0
132
Red (Women)
72
5399
71.9
125
Individual Hole Analysis
Signature Hole: 2nd Hole – 562 Yard Par 5
Best Par 3: 5th Hole – 176 Yards

Best Par 4: 13th Hole – 358 Yards
Best Par 5: 2nd Hole – 562 Yards
Birdie Time: 3rd Hole – 149 Yard Par 3

Bogey Beware: 14th Hole – 563 Yard Par 5