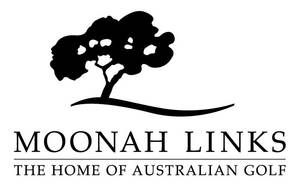 Golf Course Review by: Billy Satterfield
The Takeaway: Legends is the better of the two layouts at Moonah Links and still one of the finest public tracks in Australia. The visual appeal, undulated terrain, and individual hole designs garner the strongest appeal to the course and are well worth a visit when on the Mornington Peninsula. Grade B+
Quick Facts
Designer: Ross Perrett and Peter Thomson in 2003
Cost: $55 AUD - $100 AUD (Motorized cart is $50 AUD) Click for current rates
Phone Number: 61 3 5988 2047
Course Website: Official Website - Visit Moonah Links Resort (Legends)'s official website by clicking on the link provided.
Directions: Get here! - Peter Thomson Drive, Fingal, Victoria 3939
Photos: See additional photos of Moonah Links Resort (Legends)
Accolades: Ranked 16th in Australia by Golf Course Gurus.
What to Expect: Moonah Links Resort boasts two golf courses; the Legends with individual holes named after winners of the Austrailian Open, and the Open course which was designed to host large tournaments such as the Australian Open. The Legends is the better of the two courses with far more visual appeal and laid out on much more engaging terrain. The varied landscape and sand dunes combine with memorable hole designs to create a final product that makes the Legends one of the best public courses Down Under. The opening hole sets the tone early with an impressive downhill tee shot before the fairway ascends uphill to the challenging green site while the 16th hole boasts the largest green in the Southern Hemisphere. Players are given the option of walking or riding in a cart, so if you play 36 holes you may elect to walk in the morning and take a ride in the afternoon. While the private courses around Melbourne get all the hype, making a trip down to the Mornington Peninsula to access great public tracks is well worth it.
By the Numbers
Tees
Par
Yardage
Rating
Slope
Black
72
6906
74.2
141
White
72
6495
72.2
137
Red (Women)
72
5553
73.8
128
Individual Hole Analysis
Signature Hole: 1st Hole – 533 Yard Par 5 –

Best Par 3: 10th Hole – 194 Yards –

Best Par 4: 4th Hole – 372 Yards –

Best Par 5: 9th Hole – 541 Yards –

Birdie Time: 11th Hole – 297 Yard Par 4 –

Bogey Beware: 16th Hole – 202 Yard Par 3 –

Recommended Accommodations
Carmel at Sorrento
- For luxury accommodations on Mornington Peninsula, you simply can't beat Carmel at Sorrento. Located within walking distance of the beach, the enchanting location is perfect for just relaxing or enjoying a stroll to one of the quality restaurants or quaint shops. The accommodations themselves are a wonderful blend of hi-tech features, European styling, and as comfortable as being home. No detail is overlooked from the hidden Smart TV's to the chic decor to the deluxe linens, everything features screams quality. The full kitchen inside paired with the grill outside provide everything in-home dining option you could hope for and allows you to enjoy the full featured three bedroom apartment to the fullest. You are sure to be impressed by the multi-story atrium in the common area as well as underground parking for your vehicle. You'd swear that Mr. and Mrs. Clean owned this property with the spotless care that has been put into the property which is perhaps the most comforting feeling of all. If you really want to make your visit to the Mornington Peninsula memorable, make sure Carmel at Sorrento is part of it; I couldn't have been more impressed. Contact: (+61) 03 5984 3512 or stay@carmelatsorrento.com.au