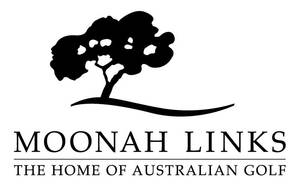 Golf Course Review by: John Fenstermaker
Rankings: 19th

The Takeaway: Host of the 2003 and 2005 Australian Opens, the Open course was specifically designed to host championship golf. While the length and challenge are worthy of hosting such events, the design lacks the architectural interest to make it an elite level track Down Under. Grade B-
Quick Facts
Designer: Ross Perrett and Peter Thomson in 2001
Cost: $55 AUD - $100 AUD (Motorized cart is $50 AUD) Click for current rates
Phone Number: 61 3 5988 2047
Course Website: Official Website - Visit Moonah Links Resort (Open)'s official website by clicking on the link provided.
Directions: Get here! - Peter Thomson Drive, Fingal, Victoria 3939 – AUSTRALIA
Photos: See additional photos of Moonah Links Resort (Open)
What to Expect: The second of the two courses at Moonah Links to be built, the Open course is all about tournament golf. The hole designs are done in a way to create more challenge than creativity from an architectural standpoint which is great for a tournament but not as fun for casual golf. Known as one of the longest and most difficult courses Down Under, the Open course is an excellent test from start to finish. Interestingly the routing was a bit clunky where at one intersection of the cart paths I took a picture that showed four different signs pointing playing in various directions to different holes. A lot of resorts have courses with very similar feels and something that is great at Moonah is that each course is a very different experience; both very good in their own right. The Legends course is more sporty and engaging while the Open course is more testing and exacting. Players can walk or take a cart when visiting Moonah Links, so do whatever you like and enjoy one of the best public 36 holes facilities in Australia.
By the Numbers
Tees
Par
Yardage
Rating
Slope
Black
72
7468
77.4
144
Blue
72
6891
74.6
135
White
72
6432
72.0
133
Red (Women)
72
5849
74.9
135
Individual Hole Analysis
Signature Hole: 8th Hole – 468 Yard Par 4 – With punishing bunkers lining both sides of a long fairway, the 8th hole is a prime example of a challenging hole on a tournament course. Stretching out to 468 yards from the tips with an elevated green, even the most accomplished golfers will find it difficult to get a green-in-regulation, especially with a wayward shot off the tee. Playing from an elevated tee, be aware of the bunkers that come into play and make sure you take an extra club into the raised green. The trees lining the left side of the hole serve as a warning to not pull your shots left.

Best Par 3: 17th Hole – 202 Yards – This long par 3 will certainly excite your senses as you hope to have a solid shot off the tee. Watching your ball fly over a vast valley of green is rewarding, but you'll hope that you've hit it to the right target so that your ball doesn't roll away with the green sloping from left to right and back to front. Don't leave it short either, as the steep apron is an unwelcoming landing spot. With this being the most difficult par 3 on the course, just try to get your par and move on.

Best Par 4: 3rd Hole – 413 Yards – My favorite hole on the course is this great dogleg right, par 4. With the prevailing wind being into your face, it can also be a challenge. If your tee shot is long enough, you can reach the plateau that gives you a nice view and a nice approach into the green, otherwise you're looking at a difficult uphill approach. The approach plays through a saddle to the green with plenty of surrounding rough to catch the ball.

Best Par 5: 15th Hole – 537 Yards – The 15th is one of the easier holes on the course, and perhaps the easiest par 5, but it is also the most enjoyable of the three-shotters. The green is reachable in two after playing up a steep hill, leaving an excellent shot for a rare eagle. Don't hesitate to hit your second shot a little long, as the golfer who leaves that shot short will find the ball rolling back down the fairway. Even those players who can't reach the green in two will enjoy three fun shots as the fairway twists and turns around the bunkers towards the green.

Birdie Time: 1st Hole – 371 Yard Par 4 – Birdies on this tournament course are few and far between, so take advantage of this opener. A solid shot off the tee will have a shot at carrying a gully, but your approach will need to be accurate given that all sides of the green slope away from the hole. But enjoy the approach; this will be your first view of the beautiful Moonah trees that are just beyond the first green.

Bogey Beware: 10th Hole – 464 Yard Par 4 – The lengthy 10th hole is longer than some par 5's and may be difficult to reach in two shots, especially on a windy day. This is definitely the most difficult hole on an already challenging course. The green is guarded by a handful of bunkers, including two deep bunkers that are assigned to protect the front of the green. Getting onto the green doesn't guarantee an easy finish due to the slopes and undulations on the putting surface that must be taken into account.

Recommended Accommodations
Carmel at Sorrento
- For luxury accommodations on Mornington Peninsula, you simply can't beat Carmel at Sorrento. Located within walking distance of the beach, the enchanting location is perfect for just relaxing or enjoying a stroll to one of the quality restaurants or quaint shops. The accommodations themselves are a wonderful blend of hi-tech features, European styling, and as comfortable as being home. No detail is overlooked from the hidden Smart TV's to the chic decor to the deluxe linens, everything features screams quality. The full kitchen inside paired with the grill outside provide everything in-home dining option you could hope for and allows you to enjoy the full featured three bedroom apartment to the fullest. You are sure to be impressed by the multi-story atrium in the common area as well as underground parking for your vehicle. You'd swear that Mr. and Mrs. Clean owned this property with the spotless care that has been put into the property which is perhaps the most comforting feeling of all. If you really want to make your visit to the Mornington Peninsula memorable, make sure Carmel at Sorrento is part of it; I couldn't have been more impressed. Contact: (+61) 03 5984 3512 or stay@carmelatsorrento.com.au