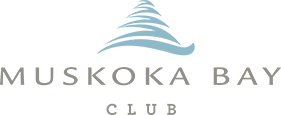 Golf Course Review by: Billy Satterfield
The Takeaway: Laid out on one of the most dramatic properties in Ontario, Muskoka Bay is a ball buster from the back tee and requires all the game you can muster up. The course's signature feature is the exposed rock that frames nearly every hole and dramatic elevation changes, but it would be hard to enjoy on a daily basis. Grade B
Quick Facts
Designer: Doug Carrick 2007
Cost: $179 - $229 (includes cart) Click for current rates
Phone Number: 705-687-4900
Course Website: Official Website - Visit Muskoka Bay Resort's official website by clicking on the link provided.
Directions: Get here! - 1217 North Muldrew Lake Rd , Gravenhurst, Ontario P1P 1R2 – CANADA
Photos: See additional photos of Muskoka Bay Resort
What to Expect: Muskoka Bay is perhaps the most dramatic course in Ontario. Located at the gateway to cottage country, the course is laid out on a sprawling property that is characterized by large rock outcroppings, dense woodlands, and the occasional wetland area. The huge elevation changes through the property lend itself to many elevated tee boxes which offer a clear view of the fairway, and trouble, awaiting but also allow for more exposure to the wind until traversing down the valley portions. The extreme terrain, penal areas outside the fairways, and intense hole designs are reminiscent of Wolf Creek in Mesquite, Nevada though the landscape is entirely different. Forced carries are plentiful across the routing and taking a cart is inevitable given the extreme terrain would make a trip to the StairMaster feel like a treat. In the end, the course is highly regarded for its views, unique shots, and access to the public, but the penal nature of the layout and rugged terrain can make it difficult to enjoy any day you aren't on your 'A' game.
By the Numbers
Tees
Par
Yardage
Rating
Slope
Tour (Black)
72
7367
76.8
148
Championship (Blue)
72
6849
74.4
143
Member/Guest (Blue)
72
6352
71.6
137
Hybrid Long
72
6085
70.2
129
Middle (White)
72
5789
68.5
125
Hybrid Short
72
5298
67.3
123
Forward (Ladies)
72
4981
70.3
131
Individual Hole Analysis
Signature Hole: 9th Hole – 423 Yard Par 4 –

Best Par 3: 11th Hole – 180 Yards –

Best Par 4: 16th Hole – 457 Yards –

Best Par 5: 12th Hole – 569 Yards –

Birdie Time: 4th Hole – 349 Yard Par 4 –

Bogey Beware: 15th Hole – 452 Yard Par 4 –