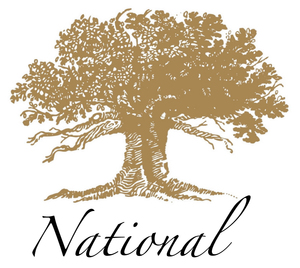 Golf Course Review by: Billy Satterfield
The Takeaway: Oak Tree National is a stout test worthy of hosting major championships. The variety and memorability of the hole designs are among the best I've seen, particularly in a location with relatively benign natural terrain. The course was designed prior to Pete Dye getting too crazy with some of his work but is still untraditional in some aspects. It's my favorite course in Oklahoma and one of the best in the Central Time Zone. Grade A-
Quick Facts
Designer: Pete Dye in 1976
Cost: Private
Phone Number: (405) 348-2004
Course Website: Official Website - Visit Oak Tree National's official website by clicking on the link provided.
Directions: Get here! - 1515 West Oak Tree Drive, Edmond, OK 73025
Photos: See additional photos of Oak Tree National
Accolades: Ranked 1st in Oklahoma on Golf Course Gurus' Best in State list. Host of the 1988 PGA Championship, 2006 Senior PGA Championship, 2014 U.S. Senior Open, and 1984 U.S. Amateur.
What to Expect: Oak Tree National has a reputation as being extremely difficult, and frankly, it is well deserved. From the tips this Pete Dye classic is a test worthy of the best players in the world, just as it was when it hosted the 1988 PGA Championship (Jeff Sluman). The par threes are both gorgeous and terrifying all at once with each one featuring a carry over water or along side it with relatively small targets to hit. In classic Pete Dye fashion there are trees pinching in at various spots throughout the layout to inhibit access to greens, block driving lines, and test your mental fortitude as much as test your skill hitting the ball. There are also super sharp bunker edges and a rail car behind the 15th green; features Dye fans are accustomed to. The natural terrain at Oak Tree National is nothing special but Dye managed to do the necessary earth moving and that allowed him to create hole designs that are extremely memorable from start to finish with the par 3s and 5s being particularly special. Ultimately Oak Tree National manages to be a blend of crazy Pete and awesome Pete; not too much crazy to make things ridiculous and just enough awesome to make the holes enjoyable each time through. Do I want to play Oak Tree National everyday? Probably not. Did the design have me fully engaged when I did play it? Without question.
By the Numbers
Tees
Par
Yardage
Rating
Slope
Black
71
7410
79.3
155
Silver
71
6915
76.5
153
Blue
71
6424
73.1
145
Green
71
6008
71.5
138
Individual Hole Analysis
Signature Hole: 5th Hole – 592 Yard Par 5 –

Best Par 3: 4th Hole – 206 Yards –

Best Par 4: 18th Hole – 436 Yards –

Best Par 5: 3rd Hole – 597 Yards –

Birdie Time: 16th Hole – 538 Yard Par 5 –

Bogey Beware: 11th Hole – 465 Yard Par 4 –