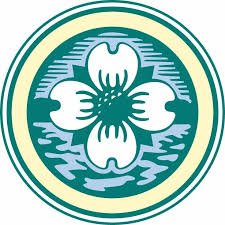 Golf Course Review by: Billy Satterfield
Rankings: 8th

The Takeaway: Old North State is a classic Fazio design where the final three holes are the best and most memorable on the course. The perfectly conditioned course has equal appeal to male and female golfers with a nice blend of driving widths, green contours, and bunkering. Grade B+
Quick Facts
Designer: Tom Fazio in 1992
Cost: Private
Phone Number: (336) 461-4447
Course Website: Official Website - Visit Old North State Club's official website by clicking on the link provided.
Directions: Get here! - 201 Old North State Club Ln, New London, North Carolina 28127 – UNITED STATES
Photos: See additional photos of Old North State Club
What to Expect: Located on Badin Lake an hour northwest of Pinehurst in North Carolina, Old North State is a private club with a course designed by Tom Fazio. Like I often say about Tom Fazio courses, "He rarely screws up" and Old North State is no exception. The course enjoys a nice mix of hole shapes, lengths, and strategies while offering plenty of fairway width to enjoy and enough bunkering to be a challenge but not a thorn. The course is routed through a residential development but the homes aren't in view or play most of the time because of how far they sit off the course and because of the thickness of the trees that rest between the fairways and homes. The parcel of ground the development sits on is a peninsula jetting south into the lake with a variety of fingers on the edges of the water that are mainly dedicated to housing locations but a handful were thankfully reserved for golf holes including the final three holes that provide a climatic finish. That being said, Fazio does a nice job of using the significant amount of movement in the property to bring in views and play towards the water a few different times along the way before the finish on the shoreline. The vast majority of players will ride in a cart while playing the course but walking is doable but more difficult than average. Ultimately, Old North State is conditioned at an elite level with an equally strong finishing three holes, and while the rest of the course is good, it isn't one of Fazio's best.
By the Numbers
Tees
Par
Yardage
Rating
Slope
Black
72
7102
75.1
143
Green
72
6684
72.7
142
White
72
6307
70.9
132
Gold
72
5802
68.0
125
Fazio (Hybrid)
72
5396
66.8
118
Red (Women)
72
5079
70.2
126
Diamond (Women)
72
4302
65.8
115
Individual Hole Analysis
Signature Hole: 18th Hole – 568 Yard Par 5 –

Best Par 3: 17th Hole – 197 Yards –

Best Par 4: 16th Hole – 427 Yards –

Best Par 5: 4th Hole – 557 Yards –

Birdie Time: 7th Hole – 181 Yard Par 3 –

Bogey Beware: 9th Hole – 452 Yard Par 4 –