Golf Course Review by: Bill Satterfield
The Takeaway: Grade B+
Quick Facts
Designer: Robert Trent Jones II in 2005
Cost:
Phone Number: (208) 325-4653
Course Website: Official Website - Visit Osprey Meadows at Tamarack's official website by clicking on the link provided.
Directions: Get here! - 311 Village Drive, Donnelly, Idaho 83615 – UNITED STATES
Photos: See additional photos of Osprey Meadows at Tamarack
What to Expect: While I have a hard time buying into "love at first sight" when it comes to discovering your spouse, I definitely have been a victim of Cupid's arrow after finishing my round at certain golf courses. Tracks like Cypress Point, Pebble Beach, and Shadow Creek don't count in this category because they are so well known in the golf world and you expect to fall in love with courses of that caliber. What I'm talking about is courses off the beaten path in areas like Montana, Wyoming, and in this case; Idaho. Like Circling Raven and Falcon Crest, Osprey Meadows at Tamarack was another hidden Idaho course that pierced my heart as I fell in love. So, what is there to expect at Tamarack? Expect a stunning setting with views of Lake Cascade and the privacy of towering trees. Expect a RTJ II layout with top-notch par threes and risky par fives. Expect brilliant white sand in the bunkers and a stunning setting for every hole. Expect one of the stiffest challenges the region offers while receiving first class service. Expect frustration after losing golf balls in the protected wetlands while rejoicing at the sights and sounds this special place offers. At Tamarack, expect to be "WOWed!"
By the Numbers
Tees
Par
Yardage
Rating
Slope
Double Diamond
72
7319
74.9
143
Single Diamond
72
6737
72.2
136
Blue Square
72
5916
68.2
129
Green Circle (Women)
72
5003
68.3
128
Individual Hole Analysis
Signature Hole: 9th Hole – 568 Yard Par 5 – Picking out the signature hole at some courses is easy; the floating green at Coeur d'Alene Resort, the mind-blowing 16th at Cypress Point, and the much televised 18th at Pebble Beach all come to mind. At other courses it isn't near as apparent. In the end though a signature hole should epitomize the course's feel, style, and name/logo. With that in mind, the 9th hole edges out the stiff competition at the Osprey Meadows course at Tamarack Resort. For those that don't know, Tamarack gets its name from the prominent tamarack trees (a member of the pine tree family) found throughout the property. On the par five 9th a large pine tree sits in the middle of the fairway with slightly more playable room right of the trunk than left. From the tips the landing area is blind and the best play is a fade played right at the tamarack. From there the player enjoys an uphill hole that finishes at a green protected by a pair of bunkers and boasts panoramic views of Lake Cascade. With a semi-blind tee shot, a tamarack tree in the middle of the fairway, panoramic views of Lake Cascade, and isolation from the rest of the property give the 9th hole at Tamarack the qualities it needs to be deemed the signature hole at this stunning course.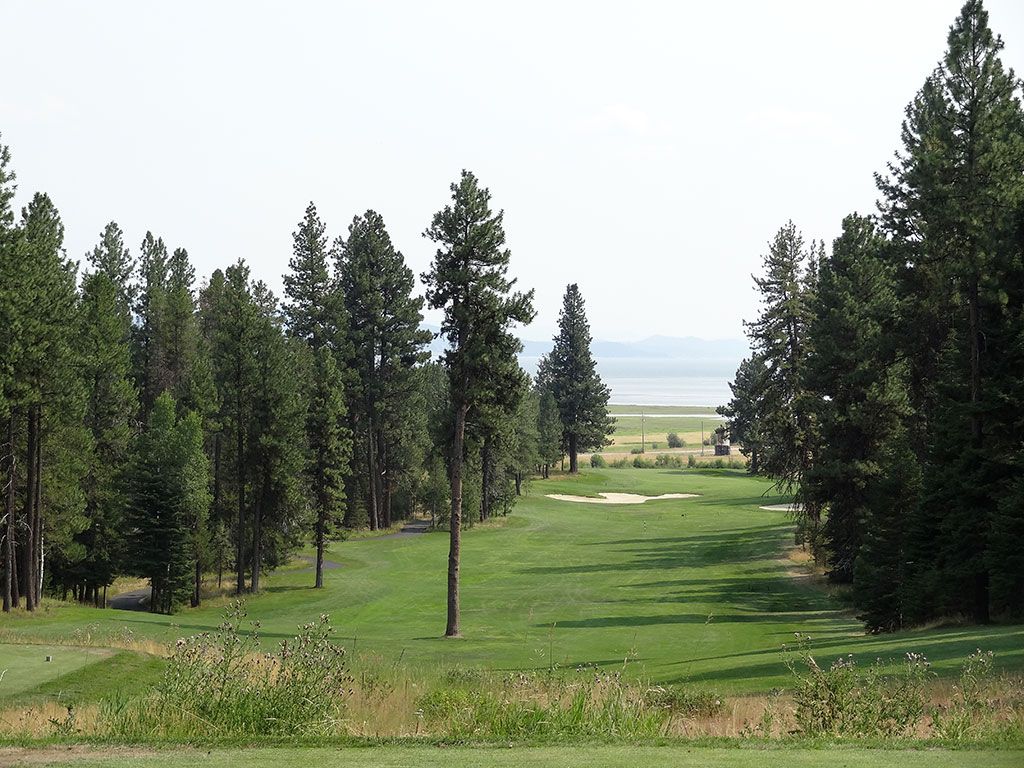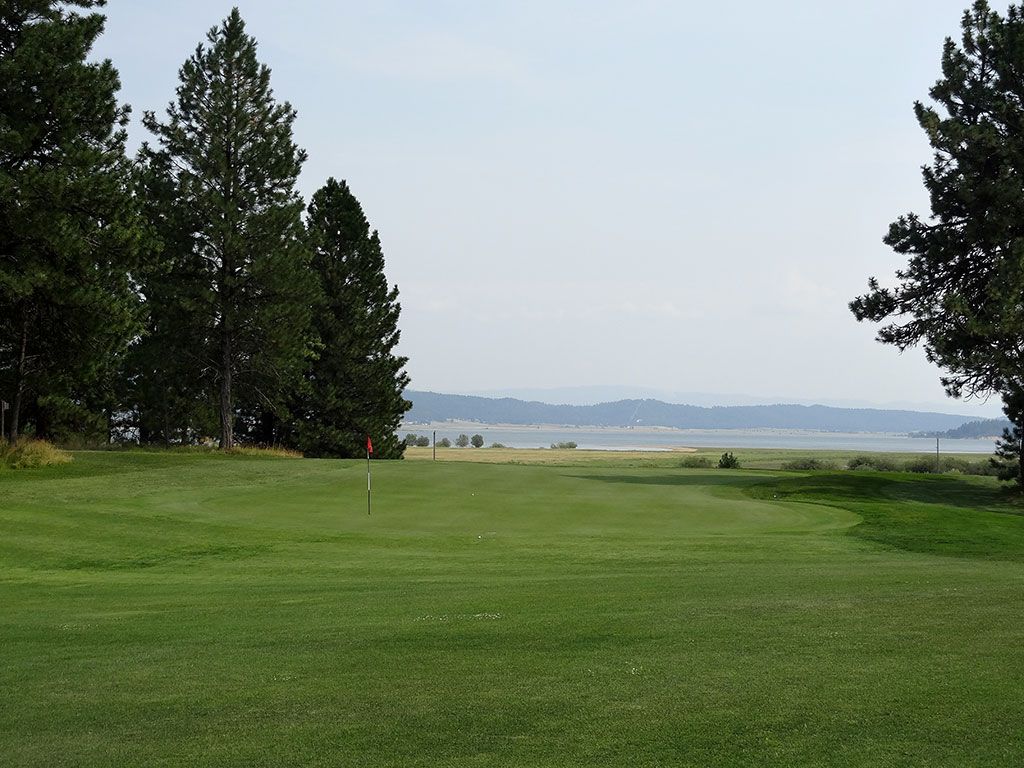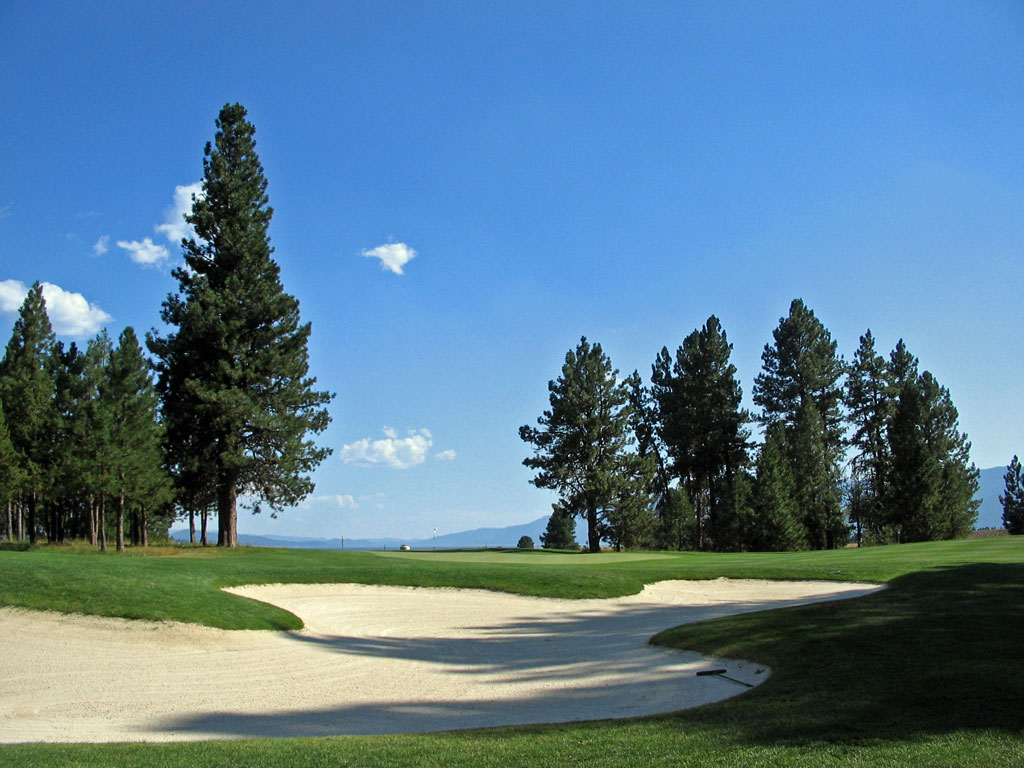 Best Par 3:
Best Par 4:
Best Par 5:
Birdie Time:
Bogey Beware: