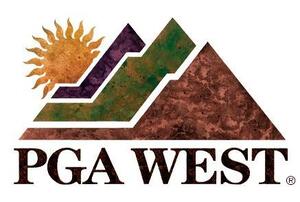 Golf Course Review by: Billy Satterfield
The Takeaway: One of the most difficult courses on the PGA Tour, Pete Dye is in his classic diabolical mindset at PGA West. The heavy amount of residential development surrounding the course and overly artificial design features detract it from being as great as it could be. Grade B
Quick Facts
Designer: Pete Dye in 1986
Cost: $65 - $250 (includes cart) - Dynamic pricing model Click for current rates
Phone Number: (760) 564-7101
Course Website: Official Website - Visit PGA West (Stadium)'s official website by clicking on the link provided.
Directions: Get here! - 56150 PGA Blvd, La Quinta, California 92253 – UNITED STATES
Photos: See additional photos of PGA West (Stadium)
What to Expect: The Stadium course at PGA West in California is essentially the counterweight to the Stadium course at TPC Sawgrass in Florida. The course is extremely difficult from the back tees as is evidenced when the PGA Tour comes through to play and the course consistently plays to a higher stroke average than others on tour. From a setting and design perspective though, Sawgrass walks all over PGA West. The course winds through a residential development and feels incredibly artificial with all the mounding and features that don't blend in with the environment at all. Multiple times during the round I found myself surprised that PGA West has been a mainstay on so many Top 100 Public Courses in America lists. That being said, the Stadium course shines down the stretch with several great holes including the famous par three 17th dubbed Alcatraz which is the best of a strong collection of one-shotters. As strong as the par 3s are, most of the other holes aren't highly compelling and are mostly just challenging. That being said, the back nine is significantly better than the front with some engaging holes including the par five 16th which is one of the best three-shotters in the Golden State. I was expecting to love PGA West's Stadium course, but like many Pete Dye courses, the overly artificial and penal features left me being glad I'd played it but not wanting to return often.
By the Numbers
Tees
Par
Yardage
Rating
Slope
Black
72
7300
75.8
148
Blue
72
6739
73.1
140
White
72
6166
70.2
133
Gold
72
5700
67.9
125
Red (Ladies)
72
5092
69.9
127
Silver (Ladies)
72
4084
64.2
114
Individual Hole Analysis
Signature Hole: 17th Hole – 168 Yard Par 3 – Known as "Alcatraz," the 17th at PGA West is clearly inspired by the 17th at Sawgrass that Dye designed six years earlier. Alcatraz tips out about 35 yards longer than its counterpart but plays from a slightly elevated tee. A lone bunker rests off the front left edge of the green that is about 25 yards deep and only 20 yards wide. Rocks encircle the putting surface so there is always a chance that a mishit catches a rock just right in order to get a lucky kick onto the green, but it is better to just aim for the center and putt to wherever the day's pin location is.

Best Par 3: 13th Hole – 214 Yards – The par threes are all strong at PGA West's Stadium course, but the back nine's are better than what you'll find on the front. The 13th is a classic design for Pete Dye courses where water runs the full length of one side, the left in this case, and supported by railroad ties. On the opposite side are bunkers so that there is nowhere to bail to and Pete just wants you to step up and hit a high quality golf shot. Perhaps the one safe place to play if you don't want to attack the green is short and right, however a series of moguls are built up in that location which can just as quickly kick your ball into the water as it does kick it to safety, so there really is nowhere to hide.

Best Par 4: 18th Hole – 439 Yards – Many dreams have come true or been dashed on the 18th as the finishing hole for Q-School over the years. A series of bunkers and o.b. line the right side of the fairway while water encompasses the left side. The green is tucked right next to the water so any nerves that cause you to pull the ball will quickly result in a drowned ball. 439 yards is a strong length, but not overbearing by any stretch, so 3-wood may be the play off the tee to get in prime position for the approach shot. Ultimately, this hole is going to require a quality tee shot followed by an equal level approach shot; exactly what you want to see on the closing hole of a tournament level course.

Best Par 5: 16th Hole – 600 Yards – The best hole at PGA West's Stadium course is this 600 yard monster known as "San Andreas." More mounding is found on the right side of the fairway while the left side features three long, deep bunkers with the final one sitting nearly 20 feet below the putting surface. The insanely deep bunker is just the type of diabolical feature you'd expect on a Pete Dye course and something you'd never get him to apologize for. Advising players to stay down the right side of the hole is the understatement of the year and balls that don't heed that advice may find themselves taking more swings getting out of the bunker than total strokes carded on the previous hole. Like your moral compass tells you, "Choose the Right" and you can get out of this hole unscathed; and maybe even throw down a birdie.

Birdie Time: 12th Hole – 363 Yard Par 4 – Some reprieve is offered on the 12th hole as players are greeted with a shorter par four with a generous fairway that slopes in a bit from each side. The green is reminiscent of the 13th at Harbour Town where the green is perched up and then the sides go virtually straight down and terminate in a bunker that surrounds much of the putting surface. Unlike Harbour Town, there is land to come in on from the right side so that an aerial shot is not mandatory. But with a wedge in your hand you'll likely be flag hunting anyway and anything in the middle of the green is going to yield a nice look at birdie. With some tough holes ahead, you need to take advantage of the scoring opportunity this hole provides.

Bogey Beware: 6th Hole – 255 Yard Par 3 – 255 yards is a long par three by anyone's standards. Make it a forced carry over water to a green that continues to have water wrapping around the right side and things are getting borderline mean. A generous area short and left of the green is available to bail out to and is a great line for anyone not feeling totally dialed in. Par here takes a stroke on the field so there isn't a lot of shame in a bogey; just make sure it doesn't get worse than that by dunking one in the agua.