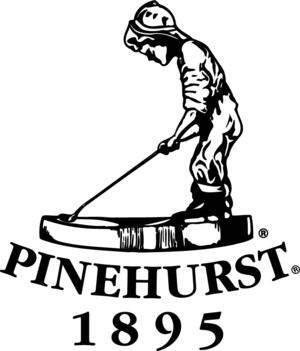 Golf Course Review by: Billy Satterfield
Rankings: 11th

The Takeaway: Grade B
Quick Facts
Designer: Jack Nicklaus in 1989
Cost: $185.00 - $285.00 (range and cart included) Click for current rates
Phone Number: (910) 295-4300
Course Website: Official Website - Visit Pinehurst Resort No.9's official website by clicking on the link provided.
Directions: Get here! - 1 Royal Troon Dr, Pinehurst, North Carolina 28374 – UNITED STATES
Photos: See additional photos of Pinehurst Resort No.9
What to Expect: Jack Nicklaus has been involved in course design since the 1960s and has shown distinct architectural characteristics during different periods of his career. Early on in his career Jack developed the reputation of designing courses that were too hard for the average golfer with demanding tee shots, length, and shot making skills. Holes often worked left to right and required a strong aerial game; features he favored due to the power fade Jack played with his driver and his ability to generate significant height on his approach shots. In the 90s, Jack started to soften his style a bit and it leading into this transitional period that he designed the National Golf Club in Pinehurst. Often thrown in the same category of difficulty as Pinehurst #2, National Golf Club features strong holes that require the golfer to be fully tuned up heading into their round. For example, the beautiful 2nd hole is just shy of 200 yards with the green sitting directly behind a pond with no bail out area, except long I suppose. Thanks for the warm up Jack (haha)! That being said, low handicappers generally appreciate Jack's demanding style more than high handicappers and embrace the thrill of hitting challenging shots. The private club features an impressive white clubhouse, an undulated front nine, and one of the best par 5s in the Carolinas (#10). Homes are found at various locations throughout the course, but are tucked behind bordering trees and thus rarely become a factor to contend with. Mature trees line the fairways and plenty of sand comes into play; two things you would expect while playing in the Sandhills of North Carolina. Overall, the course is a solid challenge and probably underrated in many of the publications you can find today.
By the Numbers
Tees
Par
Yardage
Rating
Slope
Black
72
7132
75.1
143
Gold
72
6632
72.3
135
Blue
72
6150
70.2
128
White
72
5474
67.6
115
Red (Women)
72
5006
70.3
119
Individual Hole Analysis
Signature Hole: 5th Hole – 439 Yard Par 4 –

Best Par 3: 9th Hole – 176 Yards –

Best Par 4: 18th Hole – 460 Yards –

Best Par 5: 10th Hole – 510 Yards –

Birdie Time: 8th Hole – 535 Yard Par 5 –

Bogey Beware: 4th Hole – 570 Yard Par 5 –