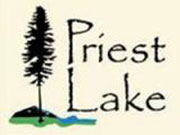 Golf Course Review by: Bill Satterfield
Rankings: 26th

The Takeaway: Tucked in the panhandle of Northern Idaho, Priest Lake is a scenic course to enjoy if you find yourself in the area but doesn't compete with the first class courses in Coeur d'Alene and Sandpoint. Grade C
Quick Facts
Designer: Pat Prentice in 1968 with the back nine added in 2003
Cost: $25.00 - $55.00 (plus $15 for a cart) Click for current rates
Phone Number: (208) 443-2525
Course Website: Official Website - Visit Priest Lake Golf Course's official website by clicking on the link provided.
Directions: Get here! - 152 Fairway Drive, Priest River, Idaho 83856 – UNITED STATES
Photos: See additional photos of Priest Lake Golf Course
What to Expect: Priest Lake is located in the northern panhandle of Idaho seven miles from Washington and 75 miles south of Canada. The course was originally a nine hole offering but was expanded to a full 18 in 2003, thirty-five years after opening. The tree covered mountain setting is stunning and surrounding scenery provides a breathtaking backdrop for golf shots. The course is quite short at just over 6000 total yards, but provides several fun and interesting golf holes. The new back nine hosts three one-shotters and is a better overall set of holes than the old front nine. Conditioning is average and the clubhouse is modest, which is what you would expect for a course this remote. You don't just casually pass by the Priest Lake golf course on your way to another destination because it is on the way to nowhere! If you are at a family retreat to the Priest Lake area then it is worth bringing your clubs along so you can tee it up, but if you are in Northern Idaho on vacation and are staying further than an hour away (Sandpoint), then you'd have to be pretty die hard to justify making the trip.
By the Numbers
Tees
Par
Yardage
Rating
Slope
Black
72
6177
70.8
128
White
72
5689
68.6
122
Yellow
72
5319
66.6
116
Red
72
4744
63.9
110
Green (Women)
70
4524
67.3
119
Individual Hole Analysis
Signature Hole: 5th Hole at Priest Lake Golf Course Hole – 166 Yard Par 3

Best Par 3: 15th Hole at Priest Lake Golf Course Hole – 164 Yards

Best Par 4: 13th Hole at Priest Lake Golf Course Hole – 441 Yards

Best Par 5: 14th Hole at Priest Lake Golf Course Hole – 503 Yards

Birdie Time: 7th Hole at Priest Lake Golf Course Hole – 268 Yard Par 4

Bogey Beware: 10th Hole at Priest Lake Golf Course Hole – 345 Yard Par 4