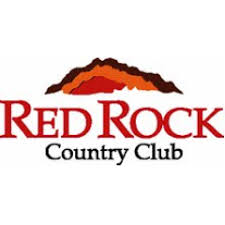 Golf Course Review by: Brandon Wilde
Rankings: 15th

The Takeaway: This mountain course in the foothills of Las Vegas provides a good challenge. The thick Rye grass penalizes errant balls, many large bunkers also collect less than ideal shots, but the large greens roll fast and true and provide opportunities to card good scores if the long game is on. Beautiful homes surround the course and a couple great views of the Las Vegas strip should keep your attention throughout the round. Grade B
Quick Facts
Designer: Arnold Palmer in 1999
Cost: Private
Phone Number: 702-304-5600
Course Website: Official Website - Visit Red Rock Country Club (Mountain)'s official website by clicking on the link provided.
Directions: Get here! - 2250 Red Springs Drive, Las Vegas, Nevada 89135 – UNITED STATES
Photos: See additional photos of Red Rock Country Club (Mountain)
What to Expect: This Arnold Palmer design boasts rolling fairways, multiple water features and various tiered greens. The desert waste area is the largest hazard and comes into play on nearly every hole. This golf course won't blow you away from a design/architecture standpoint. Many holes are relatively straightforward with little creativity used. However, there are sand traps in strategic places and the desert hazard is plentiful. The rye grass that is used in the rough is also quite penalizing due to its thickness and length. The Mountain Course at Red Rock may not be the most exciting, but it is challenging.
By the Numbers
| Tees | Par | Yardage | Rating | Slope |
| --- | --- | --- | --- | --- |
| Gold | 72 | 7012 | 72.5 | 136 |
| Combo | 72 | 6679 | 70.8 | 131 |
| Black | 72 | 6496 | 69.8 | 129 |
| Bruiser | 72 | 6186 | 68.6 | 122 |
| Blue | 72 | 6001 | 67.5 | 117 |
| White | 72 | 5448 | 65.5 | 110 |
| Combo (Women) | 72 | 5225 | 68.7 | 122 |
| Green (Women) | 72 | 4952 | 67.2 | 118 |
Individual Hole Analysis
Signature Hole: 5th Hole – 549 Yard Par 5 – One of the more unique holes on the course from a terrain perspective, the 5th ascends straight uphill the whole way home. Play a draw and your second shot becomes an uphill bomb to try to reach in two. Keep it on the right-sided fairway and you will require a longer carry to get over the desert. Choose the correct tee shot and execute, and birdie is very possible. This is a fantastic hole with countless ways to play it. If you're like me, you may want to play it over and over to try different strategies.

Best Par 3: 3rd Hole – 169 Yards – While the 7th tee lays claim to being the highest point on the property, the 3rd offers an elevated tee shot that makes this hole play shorter than the 169 yards listed on the card. There's no room short of the green, so make sure you dial in your short irons. If you do go long there's a large bunker back there to keep you close.

Best Par 4: 8th Hole – 360 Yards – Another par four that doesn't require a driver off the tee. Sure, you can hit the big stick, but you don't have to. You only need a 200-yard shot to reach the split fairway, but if you do try to hit driver the sloping terrain on each side of the fairway becomes a factor to contend with. Bunkers run across the face of the green and require an aerial shot to clear and find safety on the putting surface.

Best Par 5: 18th Hole – 584 Yards – The tee shot isn't a big threat here; it is everything that comes into play afterwards. On the approach shot players need to be aware of the water on the right side as well the water fronting the green. Bunkers flank each side of the layup area as well as the green, so play to your strengths to avoid the trouble. Make this a three-shotter and par is very attainable. A gamble isn't worth it on this hole. It likely results in a big number on the finishing hole. No one wants to end their round like that.

Birdie Time: 16th Hole – 334 Yard Par 4 – This 80-yard long fairway looks somewhat intimidating, especially since its only about 30 yards wide at its widest. Once you find the fairway, your second shot needs to carry the bunkers that protect the front of the green. If there's a back pin, you have my permission to go pin-seeking. It's birdie time.

Bogey Beware: 10th Hole – 380 Yard Par 4 – Water flanks the left side of this hole about 100 yards from the green, but the foliage blocks any view of the hazard from the tee. With a fairway that tilts from right to left towards the water, keeping your tee ball far enough right is paramount for success. The sensible play is to hit to your comfortable wedge distance and try to attack the pin from there. Bogeys are plentiful here.