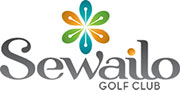 Golf Course Review by: Billy Satterfield
The Takeaway: Sewailo didn't quite meet the expectations I had for a brand new course with a sizeable budget. While the final two holes represent an impressive pinnacle to the experience at Sewailo, the lackluster landscaping and vistas, several poorly conceived entrances into greens and landing areas, too many over built up bunkers, and a layout that will punish most golfers detract from it being a great course. With the club's revolutionary dynamic pricing that changes green fees on a daily basis, I suggest timing your visit when the green fees fit your budget comfortably rather than splurging on your round. Grade C-
Quick Facts
Designer: Notah Begay III in 2013
Cost: Dynamic pricing that changes daily based upon weather, demand, availability, etc. Generally $69.00 - $161.00 (includes cart) Click for current rates
Phone Number: (520) 838-6623
Course Website: Official Website - Visit Sewailo Golf Club's official website by clicking on the link provided.
Directions: Get here! - 5655 West Valencia Road, Tucson, Arizona 85757
Photos: See additional photos of Sewailo Golf Club
Accolades: Ranked 29th in Arizona on Golf Course Gurus' Best in State list.
What to Expect: Sewailo is a Notah Begay III design on the Pasqua Yaqui Indian reservation located on the west side of Tucson. Without the same water restrictions that would be enforced on state regulated property, Begay was able to bring water hazards into play on the majority of holes and thus create a unique setting for the Arizona desert. The GPS golf carts help with pace of play by providing players a visual layout of each hole as well as precise yardages on every shot. The bunkering is plentiful throughout the course and is built up in a fashion that often partially blocks the view of the landing areas and creates indecision off the tee. Players that struggle to carry the ball long distances will have a brutal challenge on their hands as they will be forced to aim away from the sand and leave themselves punishing distances into greens. The course conditions were average at best but for a course this young I expect Troon to have the turf conditions in great shape as the course matures. The terrain is pretty flat and the scenery features desert in the foreground and mountains in the distance which at times is fairly attractive and at others a bit underwhelming.
By the Numbers
Tees
Par
Yardage
Rating
Slope
Bear Down
72
7283
73.5
138
Ruby
72
6744
71.2
131
Ruby/Jade
72
6613
70.5
128
Jade
72
6341
69.1
124
Opal
72
5861
66.8
115
Opal/Copper (Women)
72
5408
70.4
128
Copper (Women)
72
5209
69.6
123
Individual Hole Analysis
Signature Hole: 18th Hole – 390 Yard Par 4

Best Par 3: 3rd Hole – 155 Yards

Best Par 4: 9th Hole – 430 Yards

Best Par 5: 6th Hole – 548 Yards

Birdie Time: 16th Hole – 328 Yard Par 4

Bogey Beware: 10th Hole – 638 Yard Par 5