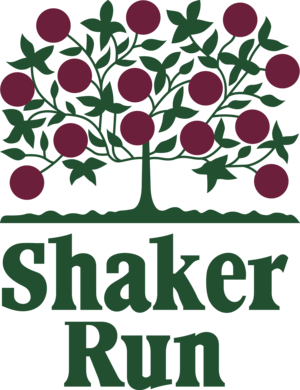 Golf Course Review by: Billy Satterfield
Rankings: 12th

The Takeaway: Shaker Run has several holes with great designs that are plenty enjoyable to play. Unfortunately the conditioning is suffering greatly and the course is in need of renovation to bring it back to life. The surrounding residential development is taking away from the overall setting and tightening some playing corridors, but for under $50 you can play some really fun holes. Grade C
Quick Facts
Designer: Arthur Hills in 1979
Cost: $29.00 - $49.00 Click for current rates
Phone Number: (513) 727-0007
Course Website: Official Website - Visit Shaker Run Golf Club's official website by clicking on the link provided.
Directions: Get here! - 1320 Golf Club Dr, Lebanon, Ohio 45036 – UNITED STATES
Photos: See additional photos of Shaker Run Golf Club
What to Expect: Shaker Run is an Arthur Hills design located halfway between Cincinnati and Dayton in southwest Ohio. A one time host of the US Public Links (2005), the course has since fallen on hard times as evidenced by the deplorable conditions. Dead patches are all over the fairways and tees, the course doesn't drain well and thus gets soggy, many bunkers are completely unmaintained, and the grass patches that exist are thin. It is pretty sad because the bones of the design are good with some great holes to play, but the imposing development of houses and conditioning really detracts from the experience. In addition, the course could really benefit from some tree removal on a handful of holes which would help with playability and overall health of the course. As a highlight, the clubhouse is quite nice and feels much more upscale than the rest of the facilities and gives the club something to build around if a much needed renovation is breathed back into the course. A third nine (known as Meadows or White) was added by Hurdzan and Fry in 1999 but was not evaluated.
By the Numbers
Tees
Par
Yardage
Rating
Slope
Black
72
6883
74.1
136
Green
72
6408
71.4
130
White
72
5813
68.4
126
White/Red
72
5543
67.2
119
Red (Women)
72
4998
69.1
117
Individual Hole Analysis
Signature Hole: Red 3rd Hole – 423 Yard Par 4 – The dramatic 3rd hole on the Red nine features a tee shot to a raised fairway that then descends out of view where most drives will end up. When you crest the hill to find your ball you are presented with an impressive approach shot view that plays well downhill to a green fronted by a creek, flanked in the rear by bunkers, and pinched on the sides by tree branches that stand ready to swat any shot wavering off line. From tee to green the hole drops about 50 feet in elevation and tee shots over 275 yards will tumble from the first fairway down a steep hill to a second fairway and effectively set up a much shorter approach shot. It is a very memorable hole where accuracy is rewarded more than valor.
Best Par 3: Red 6th Hole – 203 Yards – With Shaker Creek flanking the left side of the green and a bunker fronting it, the dramatic downhill 5th is as scenic as it is exciting to play. The tee shot plays a full club less than the yardage due to the drop down to the green but make sure you hit is hard enough to clear the water to avoid a double bogey early in the round. It is pretty exciting watching your ball descend to the green with anticipation of how good, or bad, the result may be.
Best Par 4: Red 9th Hole – 435 Yards – A long cape hole awaits on the finish of the front nine and is as dangerous as it is scenic. Armco Park Lake consumes your view and engulfs that right side of the hole with players having to decide how much water to carry enroute to the fairway that angles away from the player. Finding the fairway is no guarantee of things finishing well as the lake jets back in front of the green and creates another forced carry to contend with. In match play this is a fantastic hole to contend on; in stroke play it makes you nervous.
Best Par 5: Greeen 4th Hole – 480 Yards – I almost feel guilty calling this a par five when it tips out at 480 yards, but the scorecard doesn't lie. Step one in walking away with a birdie on this gettable hole is to avoid the o.b. that runs runs that entire right side of the fairway and green. The brilliance in the design is sucking the aggressive player into going for the green in two with a tight opening to the green that features three bunkers on the left and o.b. on the right. Players that successfully navigate the trouble will have a great opportunity to take a stroke back from Old Man Par while those that get more greedy than their game can handle will walk away disappointed with the result.
Birdie Time: Green 8th Hole – 497 Yard Par 5 – Armco Park Lake sets the stage for the next two holes with the par five 8th wrapping to the left around the water. Measuring less than 500 yards, this hole is ripe for the picking as drives up the right side that miss the fairway bunker will be given a great downhill look at the green. The putting surface is protected by a pair of bunkers but that shouldn't discourage you from trying to reach this scenic green in two and give yourself a chance to roll in an eagle. If you don't reach the green on your second shot there is still a great chance to get up and down for a birdie since the putting surface contours are pretty tame which opens the door for you to be plenty aggressive. Beautiful and a scoring opportunity equals a winning combination at Shaker Run for you to enjoy.
Bogey Beware: Green 9th Hole – 405 Yard Par 4 – The final hole at Shaker Run features an intimidating tee shot from a peninsula tee box resting in the lake. A 250 yard carry is required to reach the skinniest part of the fairway so you are best to layup short of it or bomb it by in an effort to set up a short approach home. The tee shot on a cape hole is always critical because you generally only have room for error on one side of your aiming point so getting off the box safely is critical here. The approach shot plays to a peninsula green with a tree protecting the right side and water tight on the left. This is a pretty hole but can derail a good round quick if you make any mistakes.