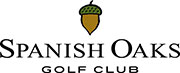 Golf Course Review by: Billy Satterfield
The Takeaway: I love when a course is better than what you anticipate it to be and when your caddie provides the type of information that makes you appreciate the course even more which is exactly what I had happen at Spanish Oaks. Bobby Weed did an exceptional job of providing a moderate length course that is challenging yet fair for many skill levels. The boom in real estate development in the area detracts from some of the views the course formerly enjoyed, but the general setting and topography lend itself to one of the finest golfing experiences in the Lone Star State. From a pure design standpoint, Whispering Pines is the only superior routing in the state and goes toe-to-toe with Dallas National in laying claim as the second best golf experience in Texas. Grade A-
Quick Facts
Designer: Bobby Weed in 2006
Cost: Private
Phone Number: (512) 533-2340
Course Website: Official Website - Visit Spanish Oaks Golf Club's official website by clicking on the link provided.
Directions: Get here! - 13001 Spanish Oaks Club Dr., Bee Cave, Texas 78738 – UNITED STATES
Photos: See additional photos of Spanish Oaks Golf Club
Accolades: Ranked 3rd in Texas on Golf Digest's 2015-16 Best in State list.
What to Expect: Spanish Oaks was one of those courses that was sitting on my radar for a while before I finally was able to visit. I've lived in Idaho my entire life other than the two years I spent in the Houston area performing missionary service. I fell in love with the people, and of course the food, of Texas and enjoy going back to visit as well as keeping an eye on the golf scene. Spanish Oaks has long received great reviews but unfortunately has had a bit of tumultuous run financially since originally opening. In fact, a few years before visiting Austin I was planning a golf trip to the area but backed off the idea when I found Spanish Oaks was closed while ironing out financial issues. With the course up and running full steam I knew it was time to make a patronage to the Hill Country of Austin with Spanish Oaks tagged at the top of my priority list of courses to visit. It is easily my favorite Bobby Weed design and features flat out masterful greens where your caddie will save you multiple times from looking like a fool trying the read the breaks on your own. Like Merion, the sub-7000 yard track doesn't rely on brute length to put teeth into the course but instead employs a combination of strategy off the tee, enticing risk/reward scenarios, and a reliable short game to keep your scorecard from getting ugly. The rolling terrain provides a beautiful combination of delivering variety to the terrain without having to deal with any extreme elevation changes. In late spring and throughout the summer, players will be given a full dose of eye candy with the native flowers coming to full bloom in the natural areas that frame many of the holes. The conditioning is excellent and though caddies are provided, carts are available to ride in if walking isn't your thing.
By the Numbers
| Tees | Par | Yardage | Rating | Slope |
| --- | --- | --- | --- | --- |
| Black | 71 | 6954 | 73.7 | 144 |
| Gold | 71 | 6521 | 71.6 | 139 |
| Blue | 71 | 6003 | 69.3 | 131 |
| Red (Women) | 71 | 4961 | 70.0 | 124 |
Individual Hole Analysis
Signature Hole: 8th Hole – 562 Yard Par 5 – This is one of the most unique par fives I've come across and can be played so many different ways. From the tee, players have no idea what they are in for as they gaze at an uphill shot featuring trees on both sides of the fairway and another tree in the middle. Upon cresting the hill players are afforded a downhill peak at the pathway to the green that is encumbered by a variety of trees that randomly block various lines to the putting surface. One of the openings to the green come from the left side of the hole where the approach needs to play over a long stretch of native grass until reaching the green that is fronted by a creek. Perhaps the easiest way to describe this hole is by hearkening the classic Christmas tune, "Over the river and through the woods . . ." With so many obstacles and various outcomes on this hole, it would never get old playing it.
Best Par 3: 14th Hole – 173 Yards – An attractive one-shotter with a pond on the left and six hidden bunkers on the right. The shorter length and relatively tame green allows players to enjoy the scenery and setting rather than have to stand on the tee shaking in their shoes. The creativity involved in hiding the bunkers on the right is genius especially since the slope on that side of the hole looks like it will help kick balls down to the green.
Best Par 4: 18th Hole – 487 Yards – Successfully navigating the closing hole has a ton to do with placing a well struck drive down the left side of the fairway that will cascade down the hill. The approach shot plays well downhill to a green featuring water short left and a half dozen bunkers of various sizes and shapes around the putting surface. It is a climatic finish to a fantastic course that deserves much more fanfare than it currently receives.
Best Par 5: 17th Hole – 545 Yards – This is a beautiful par five that begins with the tee shot playing through an opening in the oaks trees. The hole takes a late dogleg turn to the left around a pond that features a small waterfall. Players looking to reach the green in two can utilize the sloping right side of the fairway to feed the ball down towards the putting surface. A strip of fairway dives left of the green as a final protection from the water in case your approach shot pulls a bit on you; a nice gift from Mr. Weed.
Birdie Time: 6th Hole – 318 Yard Par 4 – This hole reminded me of a mirror opposite version of the driveable 10th hole at Merion's famed East course. The hole turns slightly right and plays a bit uphill with plenty of bunkering to make players consider within themselves just how risky to be with their tee shot. As long as players avoid the large bunker on the left side of the fairway they will find that the fairway will kick balls towards the green and thus increase your chances of knocking your next shot close and pencil in a birdie.
Bogey Beware: 13th Hole – 499 Yard Par 4 – When you play a championship length course and get to a hole where there are no fairway bunkers, it can often be the architect offering an olive branch since he is going to beat you up with some length instead. That scenario is exactly what Bobby Weed has going with this nearly 500 yard par four that is a brute to reach in regulation. Weed offers more reprieve with no greenside bunkers and a generous opening to the putting surface but it still requires long and accurate back-to-back shots to even sniff this green in two.