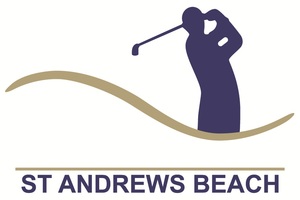 Golf Course Review by: Billy Satterfield
The Takeaway: The brainchild of Tom Doak, St Andrews Beach is the premier public access course to visit on the beautiful Mornington Peninsula. The hole designs are architecturally interesting, risks/rewards compelling, and the setting is free from outside distractions which all combine for a great round of golf. Grade A-
Quick Facts
Designer: Tom Doak in 2005
Cost: $72 - $94 AUD (Motorized cart $44 AUD) Click for current rates
Phone Number: 61 3 5988 6000
Course Website: Official Website - Visit St Andrews Beach Golf Course's official website by clicking on the link provided.
Directions: Get here! - 209 Sandy Rd, Fingal, Victoria 3941
Photos: See additional photos of St Andrews Beach Golf Course
Accolades: Ranked 12th in Australia by Golf Course Gurus.
What to Expect: Located on the Mornington Peninsula an hour and a half south of Melbourne, St Andrews Beach is Tom Doak's first effort in Australia. The front nine is a wonderful and engaging ride with a links design and feel while the back nine is there to test your merit. Like so many of the great courses in Australia, St Andrews Beach is highlighted by its short par fours and the risk/reward element that comes with it. In high winds the fairways are generous enough to still hit but your skill will be tested on the approach shots where the sloping edges are quick to shed off shots that aren't spot on. When you miss the green you'll likely be in a bunker or on short grass where you'll need to pinch a wedge off a tight lie or simply pull out your putter and roll it across the fairway apron and onto the putting surface. While some courses on the famous Melbourne Sandbelt are routed on flat terrain, going south to the Mornington Peninsula guarantees you'll get to enjoy undulated ground with St Andrews Beach laying along nicely rolling earth that is engaging to play golf on while still lending itself to walking. Conditioning isn't as impressive as the clubs in Melbourne but is certainly good enough to not detract from the enjoyment of the round. Power carts are available to take for players that prefer not to walk and the modest clubhouse offers logo gear and food. If you've come to Australia to see a kangaroo (or the smaller wallabies) then St Andrews Beach is quick to please you as they are commonly found bounding along the property with the early morning and evenings being the prime time for them to be out and about.
By the Numbers
Tees
Par
Yardage
Rating
Slope
Blue
70
6643
73.6
139
White
70
6154
71.3
135
Red (Women)
70
5280
72.3
134
Individual Hole Analysis
Signature Hole: 2nd Hole – 305 Yard Par 4 –

Best Par 3: 6th Hole – 185 Yards –

Best Par 4: 3rd Hole – 443 Yards –

Best Par 5: 1st Hole – 544 Yards –

Birdie Time: 14th Hole – 302 Yard Par 4 –

Bogey Beware: 13th Hole – 500 Yard Par 4 –