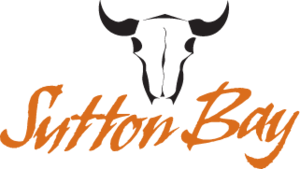 Golf Course Review by: Billy Satterfield
The Takeaway: Easily the best golf course in the Dakotas, Sutton Bay is found in one of the most serene and remote locations in the country. With nothing but nature and the Missouri River looking on, there is little to prevent you from enjoying this challenging layout. Grade A-
Quick Facts
Designer: Graham Marsh in 2003; renovation 2013
Cost: Private
Phone Number: (605) 264-5530
Course Website: Official Website - Visit Sutton Bay's official website by clicking on the link provided.
Directions: Get here! - 28950 Sutton Bay Trail, Agar, South Dakota 57520 – UNITED STATES
Photos: See additional photos of Sutton Bay
What to Expect: Located just north of the dead center of South Dakota, Sutton Bay is the premier course found in either Dakota and the most compelling reason to head to that part of the country to tee it up. Designed by Graham Marsh, the original course started eroding and falling into the Missouri River. The shoreline course was a stunning offering with views that at times was reminiscent of what you might experience at Whistling Straits. As tragic as it was to lose the original, Marsh was brought back to design a new course on the higher ground away from the river which provided a less dramatic, but more stable setting. Despite the change in location, the Missouri River is still in view for the entire front nine and players come closest to the water on the stunning 17th and 18th holes; though it is far from being in play. To get to the course requires a solid 10 minute golf cart drive from the clubhouse and lodging portion of the property down to where the golf holes are laid out. The required forecaddie will accompany you to ensure you get to all the right places and successfully navigate the routing. The hole designs have a nice variety of lengths and strategy, however the routing features an overload of holes that run northwest and southeast which can get monotonous on a windy day. The lack of trees on the course allow for maximum sun exposure and an opportunity for the turf to thrive; especially with the relatively low number of rounds the course experiences. As such, the course is in very good shape and the greens roll true and feature some compelling complexes to contend with. Perhaps the biggest frustration is how several of the landing areas are not in view from the back tees due to the lack of elevation in the terrain in relation to the amount of foliage growth between the tees are fairways. On a side note, visitors to Sutton Bay are required to stay in the onsite lodging for at least one night where the rooms are themed after famous golfers. Being totally isolated from civilization, there are several other activities to enjoy at the club including hunting. In the end, Sutton Bay is a great course and easily the best experience found in the Dakotas, western Minnesota, eastern Montana, or eastern Wyoming. It is just too bad there aren't enough other compelling courses in the area to build a trip around.
By the Numbers
Tees
Par
Yardage
Rating
Slope
Skull
72
7317
75.1
132
Rattlesnake
72
6689
72.1
128
Combo
72
6361
71.2
127
Sutton
72
6128
70.1
124
Arrow
72
5492
66.5
115
Forward (Ladies)
72
5322
70.9
116
Individual Hole Analysis
Signature Hole: 17th Hole – 199 Yard Par 3 –

Best Par 3: 5th Hole – 145 Yards –

Best Par 4: 12th Hole – 411 Yards –

Best Par 5: 18th Hole – 577 Yards –

Birdie Time: 4th Hole – 341 Yard Par 4 –

Bogey Beware: 7th Hole – 268 Yard Par 3 –