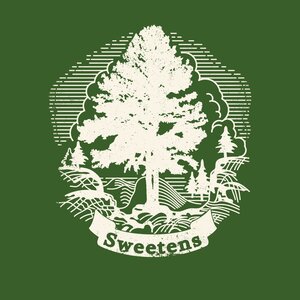 Golf Course Review by: Billy Satterfield
Rankings: 7th

The Takeaway: A premium offering compared to most 9 hole courses, Sweetens Cove offers some legit architecture but is countered by extreme green contours and an atmosphere that feels more like a frat party than a retreat to the links. Grade B-
Quick Facts
Designer: Tad King & Rob Collins 2014
Cost: $55 - $165 Click for current rates
Phone Number: 423-280-9692
Course Website: Official Website - Visit Sweetens Cove's official website by clicking on the link provided.
Directions: Get here! - 2040 Sweetens Cove Rd, South Pittsburg, Tennessee 37380 – UNITED STATES
Photos: See additional photos of Sweetens Cove
What to Expect: There was a lot of social media hype surrounding Sweetens Cove so I was pretty anxious to see in person what this nine hole course offered that was winning so many people over, including Andy Roddick and Payton Manning. The takeaway? Sweetens Cove should more appropriately be renamed Frat Party Valley. Players are greeted with a bourbon shot on the first tee and playing in an 8-some is commonplace. A heckling deck is perched above the 9th green while the 1st hole's tee shot plays over that same green. Two flags are placed in each green; a blue one that is easier to attack and a white one that is more difficult to access. The greens have wild undulations that are fun in some sense and impractical in another. You'll find that most players will walk during their round but some older carts are available for those that prefer to ride. Ultimately I'm kind of blown away Sweetens Cove makes Golfweek's Top 60 Modern Course's list. I think it is a fun, novelty type course that millennials will certainly be attracted to given the ultra-laid back atmosphere, but I struggle to see it greatness above courses like Olde Farm, Bayonne, Harvester, Hudson National, Karsten Creek, RTJ Club, Spring Hill, Erin Hills, Harvester, and others ranked below it. It is nice to see a 9 hole course with legitimate architecture as opposed to a home grown design, but Sweetens Cove is geared more towards the guy looking to have a beer in his hand rather than a yardage book.
By the Numbers
Tees
Par
Yardage
Rating
Slope
Black
36
3301
N/A
N/A
Blue
36
3093
N/A
N/A
White
36
2726
N/A
N/A
Red
36
2272
N/A
N/A
Individual Hole Analysis
Signature Hole: 9th Hole – 148 Yard Par 3 – Hecklers await under the pavilion and around the clubhouse if you don't strike a good shot here. Finishing on a par three, the entire hole is exposed to onlookers who are anxious to cheer on good tee shots and mock poor ones. The massive green has a high right side and low left side that are severe enough to easily yield a three putt if players get on the wrong side of the tier.

Best Par 3: 4th Hole – 169 Yards – The Dell hole at Sweetens Cove is this 169 yarder blinded by a bunker and foliage. Without a view of the flag, you'll have to trust whatever information you can obtain before making a club selection. The wildly undulated green and fringe areas make Dolly Parton look like an A cup, so your short game better be dialed in.

Best Par 4: 5th Hole – 293 Yards – The shortest of the par fours and a great opportunity to card a birdie is presented on the 5th hole. With less than 300 yards to cover to reach the green, players can take a rip at reaching the putting surface which is highlighted by a pot bunker that is virtually death to get into. With more reward than risk though, this is a great hole to be aggressive on and take a stroke back from Old Man Par.

Best Par 5: 1st Hole – 563 Yards – A wide open tee shot and impressive view of the course is presented from the elevated box of the 1st hole. Players need to consider the fairway bunker on the right and eventually the water on the right while navigating down this hole, but there is certainly more safety than demise afforded to players. While it is no pushover, this is a welcoming way to start a casual round of golf.