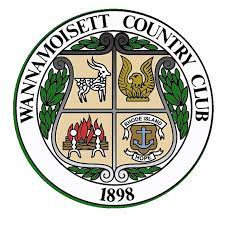 Golf Course Review by: Billy Satterfield
The Takeaway: A great test and worthy host of the famed Northeast Amateur, Wannamoisett consistently ranks in the top three courses in Rhode Island. While lacking some character as a whole, the one-shotters are top shelf and the conditioning is nearly perfect. Grade B
Quick Facts
Designer: Donald Ross 1914 (Willie Campbell original nine in 1899)
Cost: Private
Phone Number: 401-434-1200
Course Website: Official Website - Visit Wannamoisett Country Club's official website by clicking on the link provided.
Directions: Get here! - 96 Hoyt Ave., Rumford, Rhode Island 02916 – UNITED STATES
Photos: See additional photos of Wannamoisett Country Club
What to Expect: Wannamoisett is one of Donald Ross' most well regarded designs and certainly one of Rhode Island's most significant tournament courses. Host of the prestigious Northeast Amateur since its inaugural event in 1962, the tournament has a long list of distinguished winners that most clubs would die to lay claim to. Photos of Ben Crenshaw, John Cook, Hal Sutton, David Duval, Luke Donald, Dustin Johnson, and Colin Morikawa are found on the upper floor of the clubhouse as a tribute to the champions. The course plays to a par 69 with golfers not encountering the lone par five on the course until the 17th hole. But don't let a par 69 fool you; the course stretches out to over 6900 yards with one strong par four after another (13 in total) and an excellent collection of one-shotters. Ross maximized the land considering Wannamoisett sits on a mere 104 acres and is the best championship course on that small of a parcel. In fact, Merion's East course, which is widely considered the best course in the world on a small parcel of ground, enjoys 22 more acres than Wannamoisett which testifies to Ross making the best of his opportunity in Rhode Island. The routing does a nice job of taking holes in different directions to help give variety when the nearby coastal winds move across the course, and while carts are available, it is an easy walk on relatively flat ground. Perhaps the thing that impressed me the most at Wannamoisett was the conditioning that found a perfect balance of firm, fast fairways yet delivering receptive greens. On the downside, as trees have been removed over time there is artificial mounding that has been put in those areas that feel wildly out of place and the course is completely surrounded by a neighborhood just blocks from the Seekonk River to the west and the Central Pond on the Massachusetts border to the east; neither of which is in view while playing. The tight, tame terrain makes it difficult for the course to offer a ton of character but makes the most of it through the bunkering and green complexes. Wannamoisett may not blow you away, but would be a great home course where you would rarely lose a ball and would consistently test your game. While not as grand in scale, Oakland Hills and Butler National come to mind as comparable courses in terrain and design.
By the Numbers
Tees
Par
Yardage
Rating
Slope
Black
69
6901
73.5
130
Blue
69
6476
71.9
127
White
69
6132
70.2
126
Green (Ladies)
73
5639
72.7
128
Gold (Ladies)
73
5147
70.3
124
Individual Hole Analysis
Signature Hole: 3rd Hole – 136 Yard Par 3 –

Best Par 3: 12th Hole – 234 Yards –

Best Par 4: 10th Hole – 416 Yards –

Best Par 5: 17th Hole – 558 Yards –

Birdie Time: 5th Hole – 372 Yard Par 4 –

Bogey Beware: 2nd Hole – 503 Yard Par 4 –