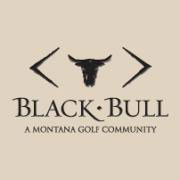 Golf Course Review by: Brandon Wilde
Rankings: 9th

The Takeaway: Black Bull is one of the most underrated golf courses in the area. Maybe if it wasn't so isolated in the small town of Bozeman, MT it would be more recognized. The greens roll true and hold wedges well. The fairways are in great shape and Weiskopf's bunkering is plentiful. With only about 200 golf memberships, the course doesn't get a ton of play. Even with that few regular golfers, the practice facilities are spectacular with a couple chipping greens, large putting green and a huge reversible driving range. Grade B-
Quick Facts
Designer: Tom Weiskopf in 2008
Cost: Private
Phone Number: (406) 551-2060
Course Website: Official Website - Visit Black Bull Golf Club's official website by clicking on the link provided.
Directions: Get here! - 4711 Love Lane, Bozeman, Montana 59718 – UNITED STATES
Photos: See additional photos of Black Bull Golf Club
What to Expect: Located just east of the continental divide and in one of the most beautiful valleys in the west, Black Bull Country Club showcases Weiskopf's jagged edge style bunkering, classic shapes and strategies for holes, and a beautiful facility. Being in the valley, the elevation changes of the natural wetlands are not nearly as dramatic as those of the surrounding courses in Big Sky or Anaconda, but there is enough to keep it interesting and to make it walkable. And with only about 200 golf memberships there is not much play keeping the golf course in fantastic shape all season long.
By the Numbers
Tees
Par
Yardage
Rating
Slope
Back 40
72
7239
74.7
130
Bull
72
6745
72.1
126
Combo (M)
72
6594
71.3
125
Ranch
72
6389
70.2
124
Hayfield
72
5650
67.0
116
Combo (W)
72
5347
70.8
129
Corral (Women)
72
4961
68.6
121
Individual Hole Analysis
Signature Hole: 6th Hole – 468 Yard Par 4 – The largest water feature on the course protects the left side. The fairway is narrow and there are a couple of Weiskopf's bunkers on the right side at the landing at 250-270 yards from the tee boxes. If you find yourself safe in the fairway, you will have a mid-iron into a small green protected by three more greenside bunkers and a stream on the backside of the green. Once on the green there is some tree and bush protection and the sound of the stream provides a great backdrop for a fantastic hole.

Best Par 3: 11th Hole – 179 Yards – With water left and sand short-right, hopefully the pin is back. The safer play it to go for the back of the green where it is wider and away from all the trouble. It makes for a beautiful hole with lots of character.

Best Par 4: 5th Hole – 346 Yards – I'm a sucker for a short par four that tempts you to hit driver and this is no exception. The halfway house overlooking the pond is gorgeous in the morning. The fairway slopes from right to left with water to the left. It's a scary tee shot as a slight miss with some right-to-left spin could send your Titleist to its watery grave in an instant.

Best Par 5: 3rd Hole – 520 Yards – This long dogleg left has a high risk-reward opportunity if you can hit a long draw, you have a chance to make this a 2-shotter, otherwise play your tee shot out to the right of the fairway bunker and lay up. The green is heavily protected in front so your options of running it up onto the green are limited.

Birdie Time: 15th Hole – 525 Yard Par 5 – Down the home stretch, you have an opportunity to find a red number with a relatively short and straight par 5. The tee shot is wide open as the fairway bunker is only in play for the shortest of hitters. On your approach you will have to navigate a couple greenside bunkers, but an accurate shot into the green will be rewarded handsomely.

Bogey Beware: 16th Hole – 250 Yard Par 3 – Don't get too comfortable after sinking your birdie putt on 15, because next up is a long par-3 that stretches to 250 yards from the tips. There are three small greenside bunkers, but lots of landing area short of the green. Make par here and it feels like a birdie.