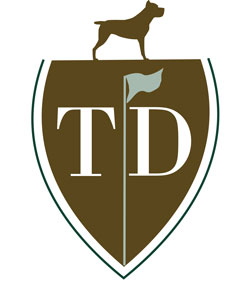 Golf Course Review by: Billy Satterfield
The Takeaway: The course that put golf on the map in the Caribbean, Teeth of the Dog has seven brilliant coastal holes complemented by 11 solid interior holes. No longer the best course in the Dominican Republic, Pete Dye's legendary course is still bucket list material for any golfer. Grade A
Quick Facts
Designer: Pete Dye in 1971
Cost: $215 - $415 Click for current rates
Phone Number: 866-719-8883 or 809-523-8115
Course Website: Official Website - Visit Casa de Campo (Teeth of the Dog)'s official website by clicking on the link provided.
Directions: Get here! - Casa de Campo, La Romana, Dominican Republic – DOMINICAN REPUBLIC
Photos: See additional photos of Casa de Campo (Teeth of the Dog)
What to Expect: While Mid Ocean Club in Bermuda, which opened in 1924, is a course known among golf architecture geeks, Teeth of the Dog at Casa de Campo is the course that truly put golf on the map in the Caribbean when it opened in 1971. Perhaps Pete Dye's best design, and certainly his most acclaimed outside of the United States, Teeth of the Dog enjoys one of the best names in golf and some of its most picturesque holes. In referencing these stunning coastal holes, Dye famously said, "I created 11 holes and God created seven." Perhaps a coincidence that the number of holes God is attributed to coincides with the perfect number from Biblical writing, the par 3s and 4s running along this rocky coast of the Pacific are all postcard worthy. The flagship course of the three found at Casa de Campo Resort on the southern coast of the Dominican Republic, Teeth of the Dog opens up on pretty tame land with the elevated 3rd green being the boldest feature before embarking on the 5th; a short par three on the ocean. The 5th - 8th holes alternate between pars three and four westward down the coast before heading back inland. The following holes make a big westward loop on the flat land north of the coast before looping back for the oceanside 15th - 17th holes (pars 4, 3, 4) that finish off what everyone comes to Teeth of the Dog to experience. Like the 18th at Cypress Point, the closing hole at The Dog can be a let down after such a dramatic stretch of holes, but hey, you have to get back to the clubhouse somehow and I'd rather do it this way then finish on the coast where the clubhouse was taking up real estate that should be dedicated to golf holes. As awesome as the coastal holes are, my one wish is that Pete would have included a par five in the mix. With such beautiful coves and plenty of coastline to work with, a par five could have been created that would rival Pebble Beach's famous closing hole. In the end, Teeth of the Dog has enough Dye features on the inland holes to keep things interesting and coastal holes that rival the best in the world. While Playa Grande and Punta Espada are the new kings of the DR, a visit to the original Caribbean classic is always a treat.
By the Numbers
Tees
Par
Yardage
Rating
Slope
Negro (Black)
72
7263
76.0
135
Dorado (Gold)
72
6969
74.4
134
Azul (Blue)
72
6429
71.2
132
Blanco (White)
72
5954
68.8
126
Verde (Green)
72
5691
67.6
124
Rojo (Red - Women)
72
4827
68.0
118
Individual Hole Analysis
Signature Hole: 16th Hole – 183 Yard Par 3
Best Par 3: 7th Hole – 227 Yards
Best Par 4: 17th Hole – 422 Yards
Best Par 5: 3rd Hole – 526 Yards
Birdie Time: 5th Hole – 168 Yard Par 3
Bogey Beware: 6th Hole – 469 Yard Par 4