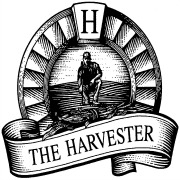 Golf Course Review by: Billy Satterfield
The Takeaway: Unquestionably one of the best conditioned courses in the country, Keith Foster's flagship design is also the best track in Iowa. With great variety in the design and engaging terrain, few weaknesses exist at this Midwest treasure that converted to a private club in 2019. Grade A
Quick Facts
Designer: Keith Foster in 2000
Cost: Private
Phone Number: (641) 227-4653
Course Website: Official Website - Visit The Harvester Club's official website by clicking on the link provided.
Directions: Get here! - 1102 330th St, Rhodes, Iowa 50234 – UNITED STATES
Photos: See additional photos of The Harvester Club
What to Expect: The Harvester opened in 2000 and soon thereafter started showing up on lists ranking the top 100 public courses in America. But being one of the best public courses wasn't enough for owner Dickson Jensen, he wanted The Harvester to be one of the best courses in America, period. The course closed in 2017 and Keith Foster was brought back to renovate his design from nearly two decades earlier and reemerge it as one of the elite tracks in the Midwest. In 2019, that mission was accomplished. The Harvester enjoys one of the best parcels of property for a golf course the time zone could ask for and Foster took advantage of it with an exceptional variety of elevations, hole designs, lengths, and tests. Unlike many courses where one nine stands out above the other, Foster's flagship design is equally good from start to finish though it is tough to deny how good of a final stretch Harvester finishes on. From the tips the course is capable of challenging the best players in the world, and like Oakmont, the greens are maintained in exceptional condition and a lightning fast pace. In fact, The Harvester is one of the best conditioned courses in the country; and that includes Augusta National. You'd be hard pressed to find a single blade of grass out of place and the firm conditions provide absolutely ideal turf to play on; something every level of golfer can appreciate. Forecaddies will guide you around the course and the carts are amped up to drive faster than any vehicle you've likely ever experienced on a golf course before, with the only downside being that your time at The Harvester will come to a conclusion sooner than you'd like.
By the Numbers
Tees
Par
Yardage
Rating
Slope
Black
72
7463
76.8
148
Blue
72
6959
74.4
143
White
72
6612
72.9
140
Green
72
6175
70.7
137
Red
72
5643
Individual Hole Analysis
Signature Hole: 18th Hole – 560 Yard Par 5 –

Best Par 3: 3rd Hole – 202 Yards –

Best Par 4: 16th Hole – 521 Yards –

Best Par 5: 6th Hole – 561 Yards –

Birdie Time: 17th Hole – 188 Yard Par 3 –

Bogey Beware: 15th Hole – 650 Yard Par 5 –