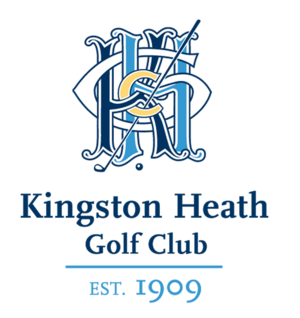 Golf Course Review by: Billy Satterfield
The Takeaway: While Kingston Heath is unquestionably a fantastic course and perhaps Australia's finest championship test, the flat and uninspiring terrain hold it back from being extraordinary. Like Winged Foot in the United States, Kingston Heath relies on exceptional bunkering and green complexes to breathe life into land that isn't as engaging from the tees and fairways. Grade A-
Quick Facts
Designer: Dan Souter in 1925 with Alister MacKenzie providing a bunkering plan in 1926
Cost: Private Private (Reciprocal and International Visitors welcome at $300 AUD) Click for membership information
Phone Number: 61 3 8558 2700
Course Website: Official Website - Visit Kingston Heath Golf Club's official website by clicking on the link provided.
Directions: Get here! - Kingston Road, Cheltenham, Victoria 3192
Photos: See additional photos of Kingston Heath Golf Club
Accolades: Ranked 9th in Australia by Golf Course Gurus.
What to Expect: The storied Kingston Heath course in southeast Melbourne has long been regarded as one of Australia's best courses with many national publications placing it just behind Royal Melbourne's West course as the finest track Down Under. While I don't hold it in the same esteem, Kingston Heath is without question a high caliber championship layout. The course is laid out on nearly dead flat terrain save for one end of the property which non-coincidently contains Kingston's signature hole. Like Winged Foot that also lacks interesting terrain for a golf course, the best feature at Kingston Heath is the bunkering. Beautiful and strategic bunkers adorn the course throughout thanks to Alister MacKenzie's work on the property during his visit in 1929 to the famed Sandbelt area which deliver character to the layout and land. Also adding character to the course are the trees and foliage throughout which frame the holes but in general aren't thick enough to prevent players from the opportunity to work their ball over or around them. While the bunkering, greens, and foliage are great, the lack of engaging terrain and ability to create unique hole designs is a let down that hamstrings it from being truly elite. One unique feature to the course though is a 19th hole, a par three located behind the 1st hole that is incorporated regularly in the layout in order to give one of the other four par 3s a break from play which helps with the health of those greens. A new scorecard is printed daily showing which par 3s are in play that day and what order they are to be played in. The club also honors the tradition of walking and makes it a requirement except for offering motorized carts to those with medical issues preventing them from walking during their round. With an expansive clubhouse, championship layout, and located in a large metropolitan city, Kingston Heath is set up to host as high of a level of golf tournament as would ever be asked of it.
By the Numbers
Tees
Par
Yardage
Rating
Slope
Black
72
75.0
137
Blue
72
6943
73.0
133
White
72
6707
72.0
129
Red (Women)
74
75.0
132
Individual Hole Analysis
Signature Hole: 15th Hole – 154 Yard Par 3 –

Best Par 3: 5th Hole – 189 Yards –

Best Par 4: 9th Hole – 359 Yards –

Best Par 5: 14th Hole – 563 Yards –

Birdie Time: 3rd Hole – 294 Yard Par 4 –

Bogey Beware: 16th Hole – 434 Yard Par 4 –