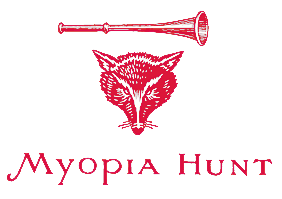 Golf Course Review by: Billy Satterfield
Rankings: 2nd

The Takeaway: Myopia Hunt Club warps players back in time more than perhaps any other course in America and delivers a truly unique experience. The movement throughout the property is incredibly engaging, the greens are flat out diabolical at times, and the fun never ends. Easily a Top 100 course in the U.S. Grade A+
Quick Facts
Designer: Herbert C. Leeds 1896 (back nine added in 1901)
Cost: Private
Phone Number: 978-468-4433
Course Website: Official Website - Visit Myopia Hunt Club's official website by clicking on the link provided.
Directions: Get here! - 435 Bay Rd, South Hamilton, Massachusetts 01982 – UNITED STATES
Photos: See additional photos of Myopia Hunt Club
What to Expect: Myopia Hunt Club is one of the most unique courses and clubs in the world and a true American treasure. As you cross the bridge over Miles River and embark onto the property, it is like entering a time machine and going back 100+ years to simpler times. The clubhouse, historical pieces, architecture, and club policies reach back to yesteryear and are complemented by the fact that the club is built around an equestrian and fox hunting tradition. The course is seriously challenging for 6500 yards which is why it hosted the U.S. Open four times from 1898 - 1908 and maintains to this day the largest number of strokes (331) taken to win America's championship. The undulations throughout the terrain paired with diabolical greens that are small and sloping create a much larger challenge than the scorecard would indicate. In fact, a high level amateur event was played at Myopia and the 252 yard par three 3rd hole played to a higher stroke average than the 276 yard par four 1st hole and the 255 yard par four 6th hole; a testament to the craftiness of Herbert Leeds' design. In addition to the challenging terrain and borderline insane greens, Myopia also features thick fescue outside the fairways and deep bunkers around the green; both of which will almost surely cost you at least one stroke if you end up in them. You would struggle to identify a hole that doesn't ooze with character and beg you to rely on wisdom rather than power when navigating it, which seems to have been lost in a lot of modern day designs that lazily rely on length over strategy. Players over 75 can play the course while riding in a cart while all other patrons will enjoy the course on foot with a caddie in tow. While there isn't anything quite like it, if pressed to draw a comparison I would say it played like a combination of Swinley Forest and Hollinwell from England mixed with a bit of Lawsonia from Wisconsin. Bottom line, an invitation to play Myopia Hunt Club is something you should drop everything to accept; it will be well worth it.
By the Numbers
Tees
Par
Yardage
Rating
Slope
Red
72
6555
72.7
138
White
72
6190
71.1
134
Yellow (Ladies)
73
5495
72.4
137
Individual Hole Analysis
Signature Hole: 16th Hole – 192 Yard Par 3 –

Best Par 3: 9th Hole – 138 Yards –

Best Par 4: 7th Hole – 401 Yards –

Best Par 5: 2nd Hole – 488 Yards –

Birdie Time: 6th Hole – 255 Yard Par 4 –

Bogey Beware: 12th Hole – 451 Yard Par 4 –