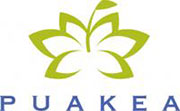 Golf Course Review by: Bill Satterfield
The Takeaway: Puakea may not get the headlines other Hawaii courses get, but it features a great design highlighted by the holes tucked away from the development. More affordable than most courses on the island and the most convenient to the airport, Puakea doesn't disappoint. Grade B-
Quick Facts
Designer: Robin Nelson (10 holes in 1997, rest of the holes in 2003)
Cost: $59.00 - $99.00 Click for current rates
Phone Number: (808) 245-8756
Course Website: Official Website - Visit Puakea Golf Course's official website by clicking on the link provided.
Directions: Get here! - 4150 Nuhou Street, Lihue, Hawaii 96766 – UNITED STATES
Photos: See additional photos of Puakea Golf Course
Accolades: Ranked 18th in Hawaii on Golf Course Gurus' Best in State list.
What to Expect: Puakea is located in the southeast portion of Kauai near the Lihue airport. Convenient to shopping, transportation, and the island's largest population base make Puakea and their attractive rates a destination for locals and visitors. The front nine is relatively flat and open before diving off on the severely downhill signature hole. The back nine features more dramatic and secluded terrain with natural ravines, some water features, and some jungle thrown into the mix. The beige orange sand in the bunkers is native to the area while Bermuda grass is the dominant turf. Conditioning is good, but not outstanding. While not of the same caliber as Poipu Bay or the courses in Princeville, Puakea does deliver some great holes at half the price and is well worth playing while in Kauai.
By the Numbers
Tees
Par
Yardage
Rating
Slope
Green
72
6954
73.3
135
Blue
72
6471
71.0
129
White
72
6061
69.2
123
Red (Women)
72
5225
69.3
113
Individual Hole Analysis
Signature Hole: 6th Hole at Puakea Golf Course Hole – 176 Yard Par 3

Best Par 3: 13th Hole at Puakea Golf Course Hole – 228 Yards

Best Par 4: 12th Hole at Puakea Golf Course Hole – 397 Yards

Best Par 5: 11th Hole at Puakea Golf Course Hole – 560 Yards

Birdie Time: 16th Hole at Puakea Golf Course Hole – 134 Yard Par 3

Bogey Beware: 15th Hole at Puakea Golf Course Hole – 446 Yard Par 4