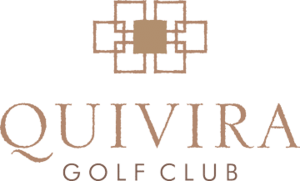 Golf Course Review by: Billy Satterfield
The Takeaway: Quivira is one of the most fun, stunning, and unique courses on the planet that makes a case as Mexico's best track. The conditioning is immaculate, the elevation changes dramatic, and the views are captivating. Each hole is engaging with memorability out the roof. Quivira is an absolute must play and worth a trip to Cabo on its own. Grade A+
Quick Facts
Designer: Jack Nicklaus in 2014
Phone Number: U.S. (866) 578-4847 or Mexico +52 (800) 966-0606
Course Website: Official Website - Visit Quivira Golf Club's official website by clicking on the link provided.
Directions: Get here! - Via de Lerry, Cabo San Lucas, BCS 23450
Photos: See additional photos of Quivira Golf Club
Accolades: Ranked 2nd in Baja California Sur and 2nd in Mexico by Golf Course Gurus.
What to Expect: If having fun and soaking in stunning scenery are two factors that weigh highly on your enjoyment of a golf course, Quivira could very well end up as one of your all time favorite courses. Located on beachfront property on the southern tip of Mexico's Baja Peninsula, Quivira enjoys some of the most captivating views, extreme elevation changes, and quality conditioning you can find anywhere on the globe. The Jack Nicklaus design isn't worried about being conventional with a couple holes that some players may find quirky, comfort stations with chefs ready to serve, and a ¾ mile drive from the 4th to the 5th hole which includes 200 feet of climb in elevation. The comfort station at the 5th hole features panoramic views of the property which boggle the senses they are so impressive while the comfort station after the 8th hole features breakfast quesadillas and homemade lemonade that I long to enjoy again. The opening four holes and the finishing hole are located on the flattest part of the property while the middle 13 holes boast incredibly entertaining terrain and memorable holes designs that are a brilliant combination of strategy and fun. The photo everyone will see is of the 6th hole, and why not, it is one of the finest one-shotters I've ever seen and an instant postcard come to life moment. This cliffside beauty is almost worth it on its own to bring players out to Quivira, but unlike other courses with all of their eggs in one basket, Quivira has plenty of other holes that will draw you back to its design to enjoy over and over. The conditioning is absolutely top notch, service on spot, and the on course food/drinks are complimentary. You won't find anyone walking the course as the distance between holes and elevation changes would make that impractical, so sit back and enjoy the ride in the provided cart and embark on perhaps the most entertaining golf course in Mexico.
By the Numbers
Tees
Par
Yardage
Rating
Slope
Black
72
7085
74.1
142
Gold
72
6609
72.0
137
Blue
72
6153
69.4
131
White
72
5553
67.0
120
Red (Women)
72
4766
66.5
113
Individual Hole Analysis
Signature Hole: 6th Hole – 180 Yard Par 3

Best Par 3: 13th Hole – 148 Yards

Best Par 4: 14th Hole – 355 Yards

Best Par 5: 12th Hole – 635 Yards

Birdie Time: 5th Hole – 310 Yard Par 4

Bogey Beware: 16th Hole – 493 Yard Par 4