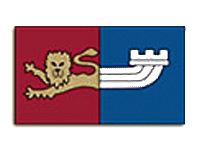 Golf Course Review by: Billy Satterfield
The Takeaway: Could be the most challenging par 68 on planet earth. Harry Colt's first design features rippled fairways, engaging terrain, and punishing rough to deal with while playing one of the better collections of par 4s you can find. Grade A-
Quick Facts
Designer: Harry S. Colt 1894 (Tom Simpson 1932 and Guy Campbell 1938)
Cost: £175 Click for current rates
Phone Number: +44 1797 225241
Course Website: Official Website - Visit Rye Golf Club (Old)'s official website by clicking on the link provided.
Directions: Get here! - Camber Road, Rye, East Sussex TN31 7QS – UNITED KINGDOM
Photos: See additional photos of Rye Golf Club (Old)
What to Expect: The famous Harry S. Colt's very first design, Rye is a golf club built around match play. In fact, the predominant form of play is foursomes (alternate shot) with three and fourball games generally not permitted at all. During a foursome match you'll generally find the tee player's teammates birddogging on dunes in order to keep an eye on shots that can be blind from further back. It keeps the pace rolling faster than two players hitting their own balls all round long. Tee times are not assigned and you better get around the course in less than 3.5 hours to maintain the standards of the club. The course plays to a par of 68 and stands as one of the most demanding sub-70 par courses in the world. In fact, the slope value on the scorecard is notoriously low at Rye and plays a good 20 points more difficult than the number indicates. The opening par five is the only three-shotter on the course and is the first of three average holes before the course really takes off and starts delivering some top shelf hole designs. The dunes throughout create both character in the layout and creates terrain that is ideal for a links course. The sea comes into view a handful of times throughout the round, but it is the less heralded Jubilee course that is granted the land along the beach and thus the superior interaction with the salt water. Dress codes can be strict at old school clubs in the UK, and Rye is no different. If you want to play in shorts, they must be tailored and your socks will need to be knee length with a turnover top and white in color. Ultimately, the Old course at Rye is a delightfully difficult course to tee it up on with a firm grasp on the traditions of yesteryear.
By the Numbers
Tees
Par
Yardage
Rating
Slope
Blue
68
6503
71.8
121
White
68
6284
71.0
116
Yellow
68
5887
68.7
112
Red (Ladies)
72
5459
72.0
127
Individual Hole Analysis
Signature Hole: 13th Hole – 433 Yard Par 4 –

Best Par 3: 7th Hole – 158 Yards –

Best Par 4: 6th Hole – 468 Yards –

Best Par 5: 1st Hole – 482 Yards –

Birdie Time: 11th Hole – 322 Yard Par 4 –

Bogey Beware: 15th Hole – 464 Yard Par 4 –