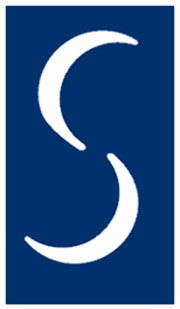 Golf Course Review by: Bill Satterfield
The Takeaway: Grade A+
Quick Facts
Designer: Tom Doak and Jack Nicklaus in 2006
Cost: Private
Phone Number: (631) 622-9434
Course Website: Official Website - Visit Sebonack Golf Club's official website by clicking on the link provided.
Directions: Get here! - 405 Sebonac Rd., Southampton, New York 11968 – UNITED STATES
Photos: See additional photos of Sebonack Golf Club
What to Expect: To the author, this Doak/Nicklaus collaboration feels more like Tom Doak than it does Jack Nicklaus. Rather than perfect rectangle tee boxes being cut into position, Sebonack features free flowing land with short cut grass everywhere and spots slightly flattened out in order to accomodate tees. Those tees along with the bunkering style have a "naturalist" feel that is much more Doak's style than it is Nicklaus'. This ultra-exclusive golf club features a $650,000 initiation fee, or a "starter" rate of $500,000 if you don't want use of the on site cottages. Located right next to National Golf Links and near Shinnecock Hills, Sebonack had the massive chore of trying to live up to the quality of golf found surrounding the property of this East Hampton club. The result is nothing short of brilliant that features a Doak routing with Nicklaus shot values.
By the Numbers
Tees
Par
Yardage
Rating
Slope
Black
72
7481
77.3
151
Blue
72
6898
74.5
142
White
72
6369
71.4
136
Red (Women)
72
5508
73.5
132
Individual Hole Analysis
Signature Hole: 18th Hole – 570 Yard Par 5 – The founder of Sebonack, Michael Pascucci, insisted on a par five finishing hole even though both architects wanted a long par four. After months of battling it over, the owner got his wish and Sebonack finishes with a chance to score birdie rather than scrambling to get a par. The result is a fantastic hole that runs along the coastline and provides some of the most stunning views on the course.

Best Par 3: 17th Hole – 220 Yards – The challenging 17th was our caddy's favorite hole on the course and was originally fully blind until Nicklaus insisted the green to moved so that it was semi-blind and required a high fade to reach most of the pin locations. Plenty of bunkering surrounds the green and the Peconic Bay acts as a backdrop in the distance.

Best Par 4: 2nd Hole – 474 Yards – When I think of Sebonack this hole is the one that instantly pops into my head. The hole offers a little bit of everything. On the tee box you enjoy views of the Great Peconic bay to your right but you cannot fully see the landing area ahead of you but you can see oodles of trouble for you ball to find. The green site is nothing short of spectacular as it is tucked back in partially blind behind a large sand dune with trees and bunkers protecting everything around the putting surface.

Best Par 5: 9th Hole – 549 Yards – A lot of work went into this hole to make it possible and it doesn't disappoint. A sand hill and grouping of trees line the right side of this dogleg right par five and trees were literally plucked out of the fairway to open up the playing surface. Some courses plants trees, some chop them down, but when everything is done the best and most expensive way they are pulled right out of the ground - root and all. With rolling hills, sand dunes, trees, and strategy, the ninth hole delivers a fantastic finish to the front nine.
Birdie Time: 12th Hole – 165 Yard Par 3 – The short par three 12th hole is a cute hole that delivers attractive bunkering, trees in the distance, and the Great Peconic Bay in the background. The green isn't overly large but doesn't need to be on a hole this short. Take dead aim at whatever pin location is offered and get yourself onto the birdie train.

Bogey Beware: 11th Hole – 496 Yard Par 4 – This brutal par four is a dogleg left that plays uphill off the tee and then well downhill to the green site. At nearly 500 yards it is clearly a difficult par four, but playing downhill to the green is where the trouble can really start since the firm, fast conditions rarely hold an approach shot that flies all the way to the green, while the elevation change and wind direction causes additional havoc. On a side note, we were informed that the beautiful beach below this hole is famous for having ladies prance along the sand in little more than a birthday suit. Needless to say, play slows down at this green site almost as much as the 13th green at Los Angeles Country Club (North) that rests near the Playboy Mansion.