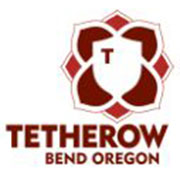 Golf Course Review by: Bill Satterfield
The Takeaway: Grade B-
Quick Facts
Designer: David McLay Kidd in 2008
Cost: $80.00 - $175.00 (includes cart, practice balls, and base rate for forecaddie) Click for current rates
Phone Number: (541) 388-2582
Course Website: Official Website - Visit Tetherow Golf Club's official website by clicking on the link provided.
Directions: Get here! - 61240 Skyline Ranch Road, Bend, Oregon 97702
Photos: See additional photos of Tetherow Golf Club
Accolades: Ranked 12th in Oregon on Golf Course Gurus' Best in State list.
What to Expect: Tetherow is a controversial links style course found southwest of Bend in Central Oregon. The controversy at Tetherow that has existed since opening day and continues to be addressed is the penal nature and number of bunkers, the shapes and undulations in the greens, and the overall playability of the course. The course employs firm fast conditions with bunkers peppered throughout the fairway, some visible and others not, resulting in some tee shots that appear to be great off the club but can sometimes be pushed by the fairway contours into a bunker. Various bunkers have been removed, mounds flattened, and course modifications made in order to increase the playability and enjoyability of the course. Fescue is the grass of choice for the fairways and greens which is ideal for firm conditions however most American golfers are accustomed to flying the ball all the way to the hole which can result in the ball tricking off the back of the greens at Tetherow. Instead, golfers need to learn how to utilize the contours fronting the green to work the ball up towards the hole. One complaint uttered at Tetherow is that good shots are penalized and bad shots are rewarded. In some ways there is truth to that statement, however once you learn to play Tetherow the way it was designed to be played rather than playing it the way you think it should be played then you'll understand better what style of shots are required to score well. Aesthetically the course is stunning with the fescue grasses, sporadic tree placement, and the high desert mountain scenery all combining to create a lot of eye candy. In the end, there were things that I loved and things that I didn't care for at Tetherow. I loved the scenery, the options off the tee, and the unique style. I didn't care for some of the fairway mounding, the erratic results of how the ball would bounce, and the raised greens with sloping edges that are counter-active to a course using firm fast conditions on fescue turf. Forecaddies are provided which is a helpful asset to have when trying to learn the way to play Tetherow which will lead to a much more enjoyable experience.
By the Numbers
Tees
Par
Yardage
Rating
Slope
Kidd
72
7298
74.8
144
Black
72
6955
73.5
134
Tan
72
6495
70.7
128
Sage
72
6111
69.1
124
Red (Women)
72
5342
70.1
129
Individual Hole Analysis
Signature Hole: 17th Hole – 182 Yard Par 3

Best Par 3: 3rd Hole – 197 Yards

Best Par 4: 6th Hole – 424 Yards

Best Par 5: 2nd Hole – 546 Yards

Birdie Time: 10th Hole – 316 Yard Par 4

Bogey Beware: 11th Hole – 466 Yard Par 4