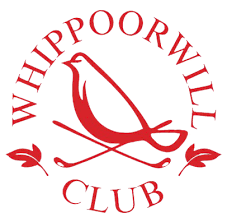 Golf Course Review by: Billy Satterfield
The Takeaway: Featuring more elevation changes than most courses in New York, Whippoorwill boasts an engaging routing with an adventure around every turn. Steamshovel Banks' design stands tall amongst the stiff competition of elite courses in the Empire State. Grade B+
Quick Facts
Designer: Charles Banks 1928 (Donald Ross original layout in 1920s)
Cost: Private
Phone Number: 914-273-3011
Course Website: Official Website - Visit Whippoorwill Club's official website by clicking on the link provided.
Directions: Get here! - 150 Whippoorwill Rd, Armonk, New York 10504 – UNITED STATES
Photos: See additional photos of Whippoorwill Club
What to Expect: Gaining a reputation among a faction of golfers as one of the most underrated courses in the country, Whippoorwill is a dramatic course in golf rich Westchester County. The course was originally designed by Donald Ross but was later redesigned by Charles "Steamshovel" Banks when additional adjacent land was acquired. The thing that players will quickly realize is how incredibly hilly the course is as it traverses through dense trees but plays with more width than appears to the eye. That terrain is highlighted by large granite formations that add drama and memorability to the layout. While going into a MacDonald or Raynor design you expect to find template holes, Banks' name isn't known as well for that but delivers a quartet of template one-shotters with Short, Biarritz, Redan, and Eden spaced throughout the layout. While many courses are designed to let the back nine be the superior grouping of holes, at Whippoorwill it is the front where players will be dazzled with the terrain, hole designs, and dynamic layout. The course isn't long by today's standards which is perhaps why Winged Foot and Quaker Ridge in Westchester County get more hype than Whippoorwill, but the terrain and memorability at Whippoorwill is significantly better. That hilly terrain will put most players in carts, but you will find some out there walking. If Whippoorwill wasn't in New York I feel like it would have more of a cult following, but this unique track seems to get overshadowed a bit due to its neighbors.
By the Numbers
Tees
Par
Yardage
Rating
Slope
Blue
71
6674
73.0
143
Blue/White
71
6544
72.3
142
White
71
6363
71.3
139
Green
71
5972
69.5
135
Green/Red
71
5803
68.5
129
Red (Ladies)
73
5639
73.4
137
Individual Hole Analysis
Signature Hole: 18th Hole – 437 Yard Par 4 –

Best Par 3: 8th Hole – 196 Yards –

Best Par 4: 5th Hole – 455 Yards –

Best Par 5: 6th Hole – 538 Yards –

Birdie Time: 13th Hole – 340 Yard Par 4 –

Bogey Beware: 7th Hole – 425 Yard Par 4 –