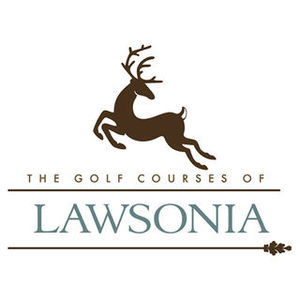 Golf Course Review by: Billy Satterfield
The Takeaway: The Links course at Lawsonia is one of the best values in the country and an architectural treasure. The par fives feature incredible variety in their shape and terrain which in turn creates excellent memorability. The conditioning is spot on and then open design provides enticing vistas across the course. Simply put, this is one of the most underrated courses in the country. Grade A
Quick Facts
Designer: William Langford and Theodore Moreau in 1930 (Ron Forse restoration in 2014)
Cost: $45.00 - $95.00 (cart included) Click for current rates
Phone Number: (920) 294-3320
Course Website: Official Website - Visit The Golf Courses of (Links) Lawsonia's official website by clicking on the link provided.
Directions: Get here! - W2615 Valley View Dr, Green Lake, WI 54941
Photos: See additional photos of The Golf Courses of (Links) Lawsonia
Accolades: Ranked 6th in Wisconsin on Golf Course Gurus' Best in State list.
What to Expect: The Links course at Lawsonia is simply one of the most underrated golf courses in the country. While it is indeed found on national top 100 public golf course lists, it absolutely deserves even greater recognition and is a must-play for anyone that appreciates golf course architecture. The course is located on Green Lake 90 minutes northwest of Milwaukee and the same distance from Madison or Whistling Straits, so access is pretty easy. The property is surrounded by trees around the perimeter with an open links in the middle which is very reminiscent of Oakmont. As such, it has a wide open feel but that doesn't necessarily mean you can spray it anywhere, there is still huge advantages to hitting your ball in the right spot. On the back nine you can see every hole from virtually any spot on the incoming nine which is a pretty cool experience because you never feel like you are on top of other groups on the course; you feel like you are enjoying the experience with a group of people the same way you enjoy a roller coaster ride with a bunch of people you don't know. The Links course at Lawsonia has a very cool, old school look and vibe about the place similar to Milwaukee Country Club and Kirtland Country Club. From the architecture to the clubhouse, it is a throwback in time that is more fun than any adventure Marty McFly had in Back to the Future. The driving corridors are generous with few places to lose the ball and there are raised greens throughout the course with the 2nd hole being the notable exception. From a design perspective, the collection of par fives is absolutely outstanding and the front nine par threes are flat out top shelf. The natural movement in the property combined with what Langford and Moreau did with the architecture results in one compelling hole after another with several really standing out as special. Lawsonia keeps you on your toes with a handful of semi-blind shots as well as a unique sequencing of par values starting with the 9th hole that goes par 5-3-5-3-5-3 before finally getting to a par four; something I've never seen anywhere else. The conditioning is spot on with a perfect blend of firm, yet receptive, fairways and greens that are a pure pleasure to hit from. Like most public courses, Lawsonia offers carts but walking the Links course adds to the old school experience. I find myself often thinking about playing Lawsonia again because the design is just so good. It really is a pure golf experience and anyone making a trip to Whistling Straits, or Sand Valley, or Erin Hills that doesn't include Lawsonia on their itinerary has made a foolish choice indeed.
By the Numbers
Tees
Par
Yardage
Rating
Slope
Blue
72
6853
73.0
130
White
72
6494
71.5
128
Gold
72
5889
68.8
124
Red
71
5078
65.2
115
Red (Women)
71
5078
68.9
117
Individual Hole Analysis
Signature Hole: 7th Hole – 161 Yard Par 3
Best Par 3: 4th Hole – 203 Yards
Best Par 4: 6th Hole – 439 Yards
Best Par 5: 9th Hole – 535 Yards
Birdie Time: 7th Hole – 339 Yard Par 4
Bogey Beware: 13th Hole – 568 Yard Par 5
Recommended Accommodations
Heidel House Resort and Spa
- Conveniently located less than 10 minutes from Lawsonia, Heidel House Resort and Spa is the perfect place to stay when teeing it up in the area. The resort sits in a beautiful location on Green Lake where views across the water are available from your room or a closer experience can be had with boat rentals, on a paddle board, or on one of the yacht cruises available. After a visit to the course your body may be begging for a trip to the spa and Heidel House has you covered with a variety of massages and treatments available. The resort features four dining options to select from with anything from classic to casual to pick from. Rooms are tastefully appointed with two queen sized beds as well as a sleeper sofa located in a separate sitting area. The beds are very comfortable and the refrigerators in each room are great for drinks or preserving some food for later. For a classy stay at a resort in an ideal location, Heidel House is perfect. Contact: 800-444-2812 or info@heidelhouse.com