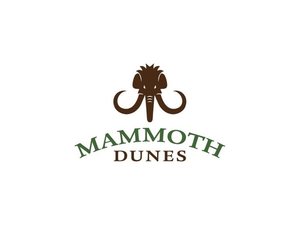 Golf Course Review by: Billy Satterfield
The Takeaway: One year younger than its sibling Sand Valley course, Mammoth Dunes represents some of David McLay Kidd's best work that is far more fun than it is punishing. The naturally sandy terrain features excellent movement and the hole designs are both creative and engaging. The closing stretch is a bit weak, but overall Mammoth Dunes is absolutely fantastic. Grade A
Quick Facts
Designer: David McLay Kidd in 2018
Phone Number: (888) 651-5539
Course Website: Official Website - Visit Mammoth Dunes's official website by clicking on the link provided.
Directions: Get here! - 1697 Leopold Way, Nekoosa, WI 54457
Photos: See additional photos of Mammoth Dunes
Accolades: Ranked 3rd in Wisconsin on Golf Course Gurus' Best in State list.
What to Expect: The sister course to Sand Valley in Mike Keiser's latest development located on the sandy soil of Central Wisconsin, Mammoth Dunes was an opportunity for David McLay Kidd to proof himself again after his wildly popular Bandon Dunes offering nearly two decades earlier. Kidd went through a confounding stretch of designs that seemed to figure out more ways to punish golfers than rewarding them with a fun experience. After showing Keiser his design at Gamble Sands in Central Washington that was clearly a turnaround for Kidd focused on having fun again, Keiser brought Kidd in at Sand Valley and the course he designed at Mammoth Dunes is an absolute blast. The hole designs ooze with creativity as the natural movement in the terrain allows for a unique variety of hole shapes and some of the most memorable greens you'll ever come across. One thing players notice right off the bat is how big the fairways and greens are. The fairways are flat out HUGE! You can hit it virtually anywhere and have a short grass lie for your next shot which really adds to the playability factor of the course. But Kidd also made sure to reward the straight hitters that offering speed slots that can really propel the ball further when hitting it to the correct portion of the fairway. While the closing few holes are a bit weak compared to the rest of the track, overall Mammoth Dunes represents some of David McLay Kidd's best work and is a design that players will enjoy coming back to again and again. The course is walking only and players are offered a caddie to carry their bags or players can take a Riksha pull cart to navigate the course with. For those that have been to Streamsong, a visit to Mammoth Dunes is a reminiscent experience in terms of look, feel, and style that is essentially "interior links" golf. As a side note, Mammoth Dunes has one of my all time favorite logos and is worthy of purchasing merchandise in the pro shop with it on it.
By the Numbers
| Tees | Par | Yardage | Rating | Slope |
| --- | --- | --- | --- | --- |
| Black | 73 | 6988 | 72.4 | 132 |
| Orange | 73 | 6587 | 70.5 | 124 |
| Orange/Sand | 73 | 6277 | 69.4 | 121 |
| Sand | 73 | 5975 | 68.0 | 117 |
| Sand/Green | 73 | 5756 | 66.9 | 113 |
| Green | 73 | 5480 | 65.7 | 110 |
| Silver (Women) | 73 | 4732 | 66.8 | 111 |
| Royal Blue (Women) | 73 | 4055 | 62.8 | 101 |
Individual Hole Analysis
Signature Hole: