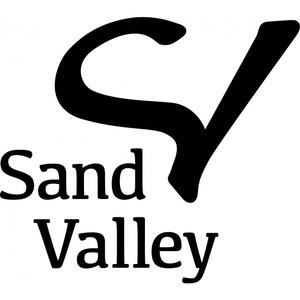 Golf Course Review by: Billy Satterfield
The Takeaway: Coore and Crenshaw designed a course with exceptional variety and several birdie opportunities. The fairways and greens are slightly smaller and the course is a bit easier to walk than neighboring Mammoth Dunes, but both courses play like interior links similar to Streamsong. With just one water hazard on the property, you will rarely lose a ball and you are sure to have a ton of fun. Grade A
Quick Facts
Designer: Bill Coore and Ben Crenshaw in 2017
Cost: $105.00 - $225.00 (caddies available for $50 - 90 depending on experience level) Click for current rates
Phone Number: (888) 651-5539
Course Website: Official Website - Visit Sand Valley's official website by clicking on the link provided.
Directions: Get here! - 1697 Leopold Way, Nekoosa, WI 54457
Photos: See additional photos of Sand Valley
Accolades: Ranked 4th in Wisconsin on Golf Course Gurus' Best in State list.
What to Expect: The third installment of Mike Keiser resorts after Bandon Dunes and Cabot Links, Sand Valley opened with a Coore and Crenshaw design that debuted in 2017 on a sandy site in rural Wisconsin. It is an interior links design with a similar look and feel to what you find at Streamsong in Florida. There aren't many opportunities to lose a ball with just one water feature on the property located well right of the 9th hole. The course offers an olive branch start with a short par four where an early birdie is certainly possible, especially if you have the length to drive the green. The routing goes on an uninhibited routing that allows for great variety in hole directions, shapes, and lengths. The terrain features beautiful movement in it which allows for fun and memorable features with uphill and downhill designs for every type of par. The lack of constraints in terms of acreage or routing is what has allowed Keiser properties to do so well in the golf world; the designs are all about the golf and nothing else. In comparison to Mammoth Dunes, Sand Valley has smaller fairways to hit and requires more precision with approach shots but is certainly considered generous in terms of fairway width and green sizes. When it is time for a snack, Sand Valley has some of the most affordable options in the business with tacos you don't want to pass on.
By the Numbers
| Tees | Par | Yardage | Rating | Slope |
| --- | --- | --- | --- | --- |
| Black | 72 | 6938 | 73.2 | 134 |
| Orange | 72 | 6535 | 71.4 | 130 |
| Orange/Sand | 72 | 6331 | 70.6 | 129 |
| Sand | 72 | 6050 | 69.6 | 127 |
| Sand/Green | 72 | 5764 | 68.1 | 119 |
| Green | 72 | 5598 | 67.3 | 116 |
| Silver (Women) | 72 | 4757 | 67.8 | 121 |
| Royal Blue (Women) | 72 | 3883 | 62.5 | 106 |
Individual Hole Analysis
Signature Hole: